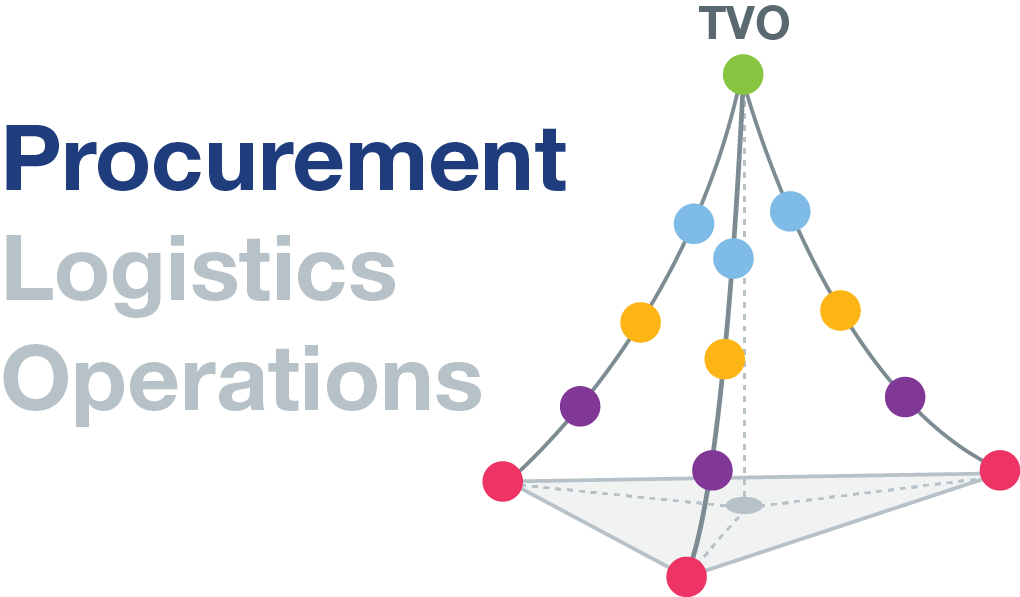 New demands on procurement include global competition, volatile and unpredictable externalities, complex supply chain and growing expectations for financially accountable sustainability practices. In response, many business leaders are reassessing the role supply chains play in driving long-term competitive agility, resiliency and risk management.
To meet the challenges of this changing landscape, Procurement organizations must learn to evolve, moving rapidly up the TVO Maturity Curve™ away from the traditional price-based model towards a new model where procurement is an optimized and sustainable strategic asset.


The Evolution of Procurement
Total Value Optimization™
is achieved when an organization is dynamically able to anticipate and meet demand through the synchronization of its buy-make-move-fulfill supply chain to deliver the
greatest value to customers
at the
lowest cost to business
.