CEOs know they need to respond to disruptive technologies to remain competitive. What's necessary is a pragmatic step-by-step way forward.

Simon Knowles, Chief Marketing Officer at Maine Pointe, dives into this topic.
What's all the fuss about?
Warren Buffett promoted the term "economic moat." This relates to a company's ability to maintain an advantage over its competitors (through process, technology innovation, and intellectual property) in order to protect its long-term profits and market share. With data analytics, big data, the Internet of Things (IoT), the smart factory, machine learning, predictive maintenance, and blockchain all turning from vision to reality, your competitors are building their 'moats' now.
Today, IoT devices and disruptive technologies are being deployed throughout all areas of the supply chain and in a variety of verticals. It's a hopeful sign to electronics OEMs looking to do the same. In the pharmaceutical industry, GlaxoSmithKline is starting to leverage blockchain, cryptographic security and smart contracts to provide verifiable insights as assets are managed and propagated through the entire supply chain. In 2017, Wal-Mart tested a new traceability program using blockchain technology, with positive results. The supermarket giant tracked pork in China and mangoes in the U.S., establishing a digital history for each product.
Formula 1 motor racing company McLaren plans to start 3D-printing parts for its F1 cars trackside at Grand Prix competitions around the world. The firm believes the technology and supply chain approach will give it an advantage over rivals allowing it to make last-minute changes. From manufacturing goods to medical implants and even food, 3D printing technology is set to have a deep and permanent impact on the supply chain.
Visit EBN online to read the full article.
---
Contact us to arrange an in-depth Total Value Optimization™ (TVO) analysis across your buy-make-move-fulfill supply chain.
Alternatively, learn more about how the TVO framework provides a clear pathway to transform your supply chain into a competitive weapon, read Steven Bowen's Total Value Optimization Book.

---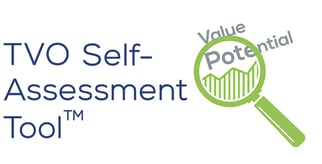 Calculate the value potential for your business. Complete our TVO Self Assessment Tool ™ and receive an automated Value Opportunity Report. This provides an indicative quantification of the value improvement potential (EBITDA & cash) across your buy-make-move-fulfill supply chain.

About Us
Maine Pointe is a global supply chain and operations consulting firm trusted by many chief executives and private equity firms to drive compelling economic returns for their companies. We achieve this by delivering accelerated, sustainable improvements in EBITDA, cash and growth across their procurement, logistics and operations. Our hands-on implementation experts work with executives and their teams to rapidly break through functional silos and transform the buy-make-move-fulfill supply chain to deliver the greatest value to customers and investors at the lowest cost to business. We call this Total Value Optimization (TVO)™.
Maine Pointe's engagements are results-driven and deliver between 4:1-8:1 ROI. We are so confident in our work and our processes that we provide a unique 100% guarantee of engagement fees based on annualized savings. www.mainepointe.com