The pressure is on for the food processing industry. To maintain market share, mitigate risk and drive top-line growth, companies need to successfully overcome an increasingly complex set of challenges. These include a lack of transparency in the supply chain, falling commodity prices, fluctuations in the price of crude oil and a scarcity of available talent with the capability to drive change.
How do you succeed in an increasingly complex environment?
The answer lies in the way you manage and transform your supply chain into a competitive weapon. This is an industry where significant competitive advantage can be gained through improved synchronization and transparency across the end-to-end value chain. There is a real opportunity to get ahead of the game and capture the value from expected growth in the future. However, in our experience, while most industry executives recognize that there is an opportunity, many find themselves without the internal capabilities to effectively harness it.

In our recent Food Processing Perspectives Paper, Maine Pointe outlines four practical initiatives that executives across the industry can implement right now to achieve operational and supply chain excellence, capitalize on market opportunities and counter threats.
Click here to read the paper.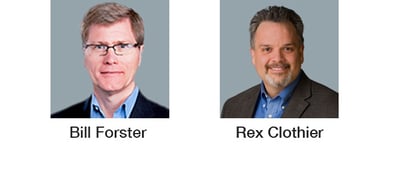 ---
As specialists in procurement, logistics and operations, we know that there are cost savings to be found almost everywhere in the key areas of your value chain. Not only that, we have the experience, methodology and capability to deliver significant savings and help clients move up the maturity curve to achieve Total Value Optimization™.
Find out how Maine Pointe can help assess your operations and implement improvement projects that deliver fast and compelling economic returns.