Our Collaborative Advantage
Driving optimum value often means working in collaboration with specialist technology, subject-matter experts and academic institutions to deliver the best, tailored solution for our clients. This is our collaborative advantage.
Alliances and Partnerships
Subcontractor Expertise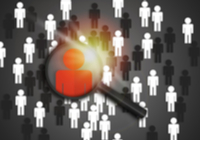 A key component of our operating model is our unique ability to build a client-specific team. We achieve this by supplementing Maine Pointe's employee base with specialist subcontractor expertise. This ensures we deploy the right people, with the right expertise to deliver the right results for clients.
---
The Global Supply Chain Institute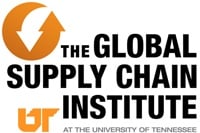 Maine Pointe is a member of the Global Supply Chain Institute (GSCI) at the University of Tennessee. The GSCI is a research and knowledge hub that helps companies deliver maximum value through supply chain management. Maine Pointe leverages this research and insight to ensure implementation success. It is industry's connection to the researchers and students with the Haslam College of Business's internationally recognized supply chain program. The program ranked number two on Gartner's list of the Top 25 North American Supply Chain Programs, 2017.
---
The American Society for Quality

Maine Pointe is passionate about improvement and, as such, is a member of The American Society for Quality (ASQ). The ASQ is a knowledge-based global community of quality professionals, with nearly 80,000 members dedicated to promoting and advancing quality tools, principles, and practices in their workplaces and communities.
---
Michigan State University Center for Railway Research and Education

The Center for Railway Research and Education (CRRE) makes Michigan State University the leading university in North America offering research and education in management specifically geared to the rail industry. As a contributor to CRRE's white papers, Maine Pointe provides the practical 'war stories' to support its research and convert the findings into actionable insights for stakeholders. Click here to read the latest Maine Pointe MSU white paper on the future of rail.
---
Bonfire Sourcing Enablement

Bonfire has been one of the fastest-growing procurement technologies of the last few years. It's a powerful, collaborative toolkit for modern sourcing teams. As a Bonfire partner, Maine Pointe's procurement experts, working closely with our data analysts, deploy this next-gen sourcing software to help clients leverage deeper collaboration, deeper data, and deeper automation to help our clients make more strategic sourcing decisions.
---
Tableau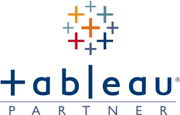 As a Tableau Alliance Partner, our data analytics experts utilize
Tableau Software's
interactive business in
telligence software
to help clients transform data into actionable insights. Users can explore with limitless visual analytics, build dashboards and perform ad hoc analyses in just a few clicks. From global enterprises to early-stage startups and
small businesses, people everywhere use Tableau to see and understand their data.
---
Alteryx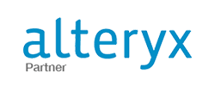 Maine Pointe is a partner of Alteryx, a leader in the self-service data analytics movement. Maine Pointe's data analytics experts deploy this platform to enable clients to blend and analyze all of their data then deploy and share analytics at scale, providing deeper insights in hours, not weeks.