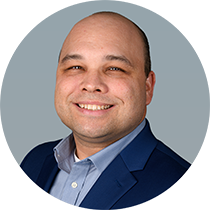 Anthony Taindel
Managing Director, Private Equity
Tony has more than 20 years of experience working with private equity backed companies delivering results through roles of increasing responsibility from a front-line manager up to a VP of Global Sourcing and Supply Chain.
In addition, Tony consulted directly with Accenture predecessor, ICG Commerce and Transportation Insight as an expert in leading projects for direct commodity sourcing, logistics & indirect materials in the manufacturing, CPG, retail, petrochemical, and logistics industries. He has extensive knowledge of procurement and supply chain in North America, South America, Europe, and Asia, to include low-cost country (LCC) sourcing.
He believes in the philosophy automating practices to create competition and utilizing repeatable processes to sustain cost reductions. Furthermore, he has an operating exposure to a broad range of private equity operating models from <$100M topline distressed companies to >$8B topline PE to publicly traded companies.
Tony has a BSBA in Supply Chain and Logistics from The Ohio State University and a MBA from Wingate University in Charlotte, NC. Tony currently resides in Charlotte, NC with his wife and two children.
Talk to Anthony Taindel
Submit this form to set up a chat with Tony.