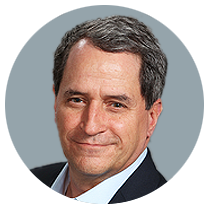 Bob Brennan
Senior Managing Director, Head of Integrated Solutions
Bob Brennan is a senior executive with 35 years of experience in manufacturing operations leadership, private equity advisory and general management. He has played a pivotal role in turning around troubled operations and succeeded in generating lasting cultural change. Bob has extensive C-suite, general management and operational leadership experience with privately held, financially sponsored and Fortune 200 companies.

Most recently, Bob managed a private equity consulting practice, where he led significant growth, and served a range of companies focused on the middle-market in North America. He also led all due diligence engagements for the firm. Industries served included: paper, packaging, building products, food & beverage and personal care. Leveraging his rich experience as an executive, general manager and operations leader, Bob is uniquely positioned to make a significant impact with his clients for cost reduction, cash release and growth.

Bob has been involved with the Make-a-Wish Foundation for many years as a wish-granting volunteer. He holds dual citizenship with the USA and Ireland and is a native English speaker, with elementary proficiency in Spanish, French, and German. His interests include martial arts, golf, tennis, youth soccer and travel.
BS Management, Georgia Institute of Technology
World Class Manufacturing Executive Education Course at Darden School of Business, University of Virginia
Six Sigma Black Belt