Burton (Burt) White
Executive Vice President, Consumer Goods & Retail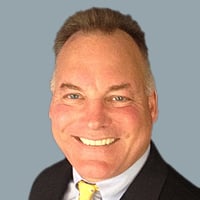 A respected operations strategy and supply chain management specialist, Burt has more than 25 years' experience working with executives to transform their supply chain and operations for growth and a competitive advantage. Burt's diverse background, combined with a track record of successful leadership, allows him to be highly effective in achieving positive results in all areas of supply chain solutions.
Burt has forged his career with senior roles at companies such as Ernst & Young, KPMG, and UPS, where he held several senior positions in consulting, operations, and sales. Burt was responsible for creating and implementing diverse integrated supply chain solutions that drove sustainable value among many different sectors. Prior to joining Maine Pointe, Burt was responsible for the industrial sectors including CPG and retail for Chainalytics where he assisted clients in developing and implementing cost efficient and effective supply chain solutions through advanced data analytics.
Burt's reputation is built on his professionalism, integrity, in-depth experience in the supply chain arena, his pursuit of excellence and customer satisfaction, and the ability to get the job done. He is a strong communicator, well-informed on industry standards and changes, and one who takes pride in building lasting relationships with his colleagues and clients by assisting in driving measurable results on their behalf.
Northeastern University, Boston MA