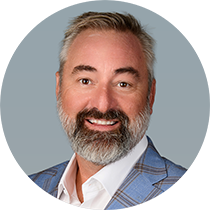 Craig Jones
Managing Director
Craig brings over 30 years of experience to SGS-Maine Pointe, he has worked in the Supply Chain Consulting industry for over 20 years, including stints in industry as a COO for a Medical Device company and as EVP & CPO for the world's largest construction material company.
Whether as an executive in an operations role or as a trusted C-suite management consultant, Craig's focus from diverse startups to Fortune 500 settings has been on driving operational excellence and initiatives to enable and support major organizational change, turnaround, or rapid expansion. Leveraging best in class operating processes and technology innovation, organizations under his strategic guidance and leadership have consistently been able to achieve growth in EBITDA.

A focused and energetic leader, Craig brings in-depth expertise in continuous improvement of operations, management operating systems, IT strategy, system implementation, and operational excellence--skills which have helped position companies for continued profitable growth.
A strategic thinker and problem solver, he has worked with teams across the globe, lived on every major continent, and created opportunities for improvement in multinational environments. Domestic and international results have been equally exceptional across a wide range of industries including Medical & Pharma, Telco, Consumer Goods & Services, Construction, Oil & Gas, Insurance and Financial.
Prior to coming to SGS-Maine Pointe Craig was a senior executive at one of the largest consulting companies in the world, focused on serving global clients in supply chain management, digital, and operating model transformations.
Masters International Business Univ New England
BS Finance Wet Aust Technical College
Six Sigma Black Belt
CPM, CDTP & PMP