More global risk events are here to stay
The COVID-19 pandemic is the latest in a series of global risk events which have exposed serious vulnerabilities in the global supply chain and operations. It will be the catalyst to rethinking how supply chains are led, organized and operated which will lead to a fundamental rebalancing of the supply chain and operations. Maine Pointe's regular global risk events updates bring together the latest news and insights along with practical advice on how CXOs can overcome short-term supply challenges and building the foundations for a resilient, digitally enabled, agile supply chain and operations of the future.
---
Useful links and further reading

News and views

Our selection of

fact sheets and statements

from trade organizations, government bodies and financial institutions

around the world.

Stay in touch as news unfolds with our pick of the latest

articles and opinions pieces from the w

orld's press.
A Three-Step Roadmap: Stabilize-Recover-Rebalance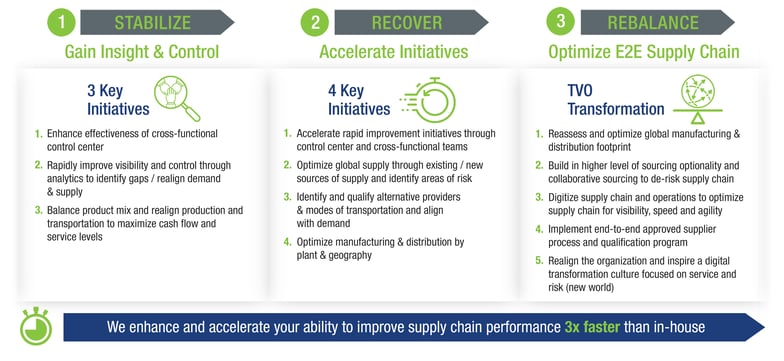 Rebalance your supply chain & operations and reduce risk through Total Value Optimization (TVO)™
Built on a roadmap of three key stages; stabilize-recover-rebalance, Total Value Optimization (TVO)™ is achieved when an organization is dynamically able to anticipate and meet demand through the synchronization of its plan-buy-make-move-fulfill supply chain to deliver the greatest value to customers and stakeholders at the lowest cost and risk to business.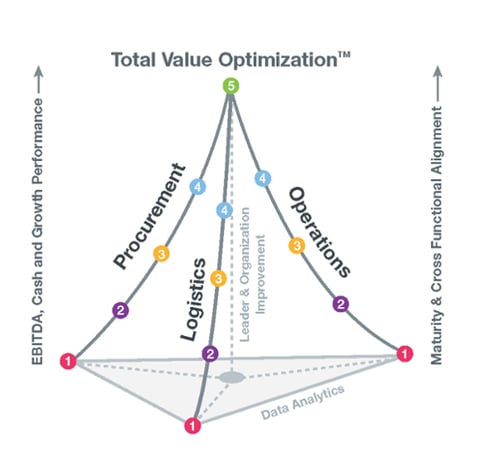 Client Testimonials
We are ahead of our competition in the wake of the tariffs because of the savings we obtained from the project. We continue to cycle the PMOS process and strengthen our position by eliminating waste everywhere we see it. This engineering / procurement team are building skills as subject matter experts and supply chain managers, becoming an asset that will be hard to duplicate. We look at it as the moat surrounding the castle protecting us against competition."

David Paslay, VP Operational Services and Engineering, Nevco Inc. (www.nevco.com)
Our supplier base now understands that Astec brings a much larger spend to the market than was previously visible, and our organization understands the risks and opportunities within our supply chain. I would recommend Maine Pointe to any organization looking to transform its procurement, sales and operations planning and data analytics capabilities into competitive advantages."

Rick Dorris, Interim CEO and COO, Astec Industries
This initiative has increased our understanding of the competitive dynamics within our supply chain, as well as major risks and opportunities, and we are going to leverage this knowledge to create a competitive advantage."

Hanno Holm, Chief Operating Officer, The Simply Good Foods Company