Steve Bowen made his sixth appearance on TD Ameritrade's "Morning Trade Live" show, giving us some guidance and insight into the progress being made on the US/China trade talks and what to look for in global supply chains over the coming months.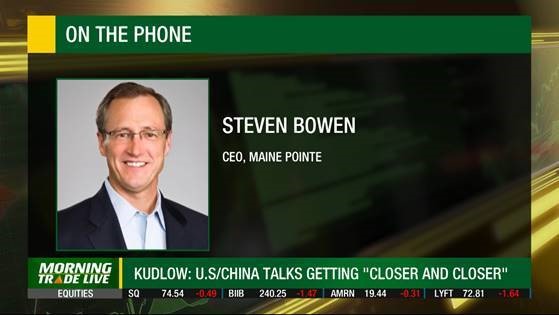 On the show, Steve said that Western companies are making the moves they need to be doing, including moving low-cost items out of China and closer to local regions. Last year we saw a lift in activity as companies anticipated tariffs, and as a result we are seeing some slight downturn now, but increased activity across the board will still be a possibility if there is a more complete resolution. Steve also talked about the possibility of a tech Renaissance, but there will have to be a more complete resolution of IP and tech issues before this happens. Steve also noted that we are in an era of changing supply chain and de-risking, but it may still be another nine months or so before we see positive impact.
Key points Steve made include:
Reports say 90% of deal done, but last 10% will be hardest
Companies are re-thinking reliance on China
China will remain vital mfg. hub, moving up value chain
Link between shareholder value and supply chain performance
Few companies have formal process for managing global supply risk
View Steve's prior TD Ameritrade Network appearance here.