Chemical companies are key players in a highly-interdependent network of companies that provides the foundational building blocks for many other industries
This position in the world's ecosystems demands the industry play a leading role in integrating and optimizing the roles of the various constituents. Realities of today's world include such things as a dynamic tariff environment, increased protectionism, radical changes in tax laws and extensive company restructuring due to mergers, acquisitions and carve outs.
Companies must take a comprehensive view of their options to create the optimal operating model and navigate the most effective path forward. End-to-end supply chain and operational efficiency and effectiveness is critical.
We deliver compelling economic returns and value through accelerated performance improvements in EBITDA, cash and growth for senior executives and private equity firms.
Who we are
We are a specialist operational implementation consulting firm that accelerates measurable performance improvements in both EBITDA and cash flow for our clients across the chemicals industry
Commodity chemicals
Consumer chemicals
Specialty chemicals
What we do
As specialists in procurement, logistics and operations, we have the track record of accelerating measurable improvement across the buy-make-move-fulfill supply chain to deliver the greatest value to customers at the lowest cost to business.
How we do it
Our hands-on implementation experts work with chemicals executives and their teams to rapidly move up the Total Value Optimization (TVO) Maturity Pyramid™ by:
Identifying and quantifying the real opportunity
Identifying current constraints and barriers
Creating a robust and measurable business case with a clear ROI
Developing a pragmatic roadmap for accelerated results
Working closely with clients to implement and track measurable improvements
Infusing best practice and delivering a quantifiable ROI
Training, mentoring and enhancing internal teams for sustainable performance
Why we are different
Our integrated approach is different in 6 key ways:
---
Chemicals-by-rail: Optimizing chemicals-by-rail operations in an increasingly congested and constrained rail network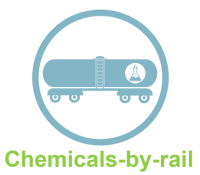 Nearly a quarter of US chemical products travel by rail. This means safe, reliable and affordable rail transportation is critical to the industry. Increasing congestion on the railroads, coupled with rising prices and poor levels of service, is having a negative impact on chemicals companies' ability to get their products to market on time and in a cost-effective manner. To maintain competitiveness, chemical companies, as well as their carrier partners, need an innovative approach to market access and transportation operations. Learn more>
---
Want to find out more?
Look at our TVO™ model to identify the areas of opportunity in your business
Hear what other executives are saying about working with Maine Pointe
Read some of our client success stories
Speak to one of our industry executives
---
Clients Speak
Maine Pointe's well-educated professionals with their significant, practical, hands-on experience brought a unique set of competencies to the partnership. Specifically, their capabilities and deep expertise in Operations Excellence and Logistics provided significant ROI across several of our divisions. They met or exceeded our expectations."

James R Voss, EVP Global Operations, Solutia Inc
---
I would recommend Maine Pointe to any organization looking to optimize their supply chain capabilities."

Chief Executive Officer, Geosynthetic Linings Manufacturer
---
Maine Pointe's approach to partnering is superior to other consultants I have worked with. The very disciplined methodology they employed delivered greater results, significantly faster than we could have achieved ourselves."

Chief Executive Officer, Multibillion-dollar Chemical Company
---