Turning resilience and agility into growth
Maine Pointe has deep experience in this sector having worked on multiple engagements with three of the top five crop nutrient providers in the world and three of the top five crop nutrient resellers. Consequently, we are very aware that this is an especially competitive and innovative market segment.
This is a sector with strong and mature players who are well used to dealing with volatility. Historically, crop nutrient and ingredients has always been extremely resilient, and the sector has continued to be stable throughout the COVID-19 crisis. In a post-crisis environment how will your organization retain a competitive advantage, turn resilience into growth and maintain profitability?
For many, to ensure on-time delivery, product safety and continuity of supply the solution is to work in close conjunction with partners throughout the food value chain to improve visibility, traceability and the ability to accurately predict and respond to future disruption. To achieve this, businesses need to rapidly develop digital supply chain and operations capabilities.
Maine Pointe is the number one Supply Chain Consulting Firm in the US, according to Consulting US (beating global brand names and niche firms). In addition, in 2021 Forbes and Statista recognized Maine Pointe as one of America's Best Management Consulting Firms for the second consecutive year. Both lists are based on independent insights and surveys from clients, experts and consultants.
Delivering accelerated, measurable and sustainable results
Company
Results
Crop nutrient & ingredients producer (CS099)

Delivered multimillion-dollar savings
Reduced carrier base from 399 to just 9 core and 30 regional carriers
Achieved a 7:1 ROI

World's largest oilseed producer and seller (CS109)

Introduced a high-velocity pull process which helped increase average weekly production by 19%
Improved overall equipment effectiveness by 20%
Improved total plan operating costs by 15%


Leading crop nutrient producer and marketer (CS134)

Aligned rail operations across the organization
Integrated client and railroad supply management processes
Provided market competitive pricing, with further incentives to support a lower-cost supply chain model
Achieved a 7:1 ROI


Major fertilizer producer (CS140)

Redesigned rail service across the entire network
Facilitated network modelling to optimize locations based on cost, service & demand patterns
Delivered annualized savings in excess of $15M
Achieved a project ROI of 6.5:1
Maine Pointe has been instrumental in helping guide us with our long-term transportation and distribution strategy. With a tremendous team possessing expertise in many disciplines, they were able to communicate knowledge, and effectively transfer it, to our people. We have been extremely pleased with their performance."

COO Leading Crop Nutrient Provider
Get in touch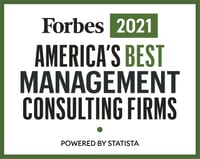 We have the remote delivery capabilities and industry expertise to help accelerate your supply digital chain and operations initiatives immediately. Contact us to discuss how we can help your organization build the foundations for a resilient, agile, digitally enabled supply chain and operations of the future.