Adapting to a rapidly changing market
The global crisis has caused significant disruptions to the food processing supply chain and operations. In an industry where working from home is not an option, labor shortages due to sickness, the challenges of complying with social distancing rules, restrictions on workforce mobility, transport and logistics bottlenecks and plant shutdowns made the last year one many would rather forget.
Going forward, if changes in consumer preference become permanent, larger companies will need to act fast to compete with their smaller, more agile competitors. Traceability, quality, predictability and security will be paramount in the post-pandemic world. To drive EBITDA, cost and cash in a practical accelerated way and protect margins, executives will need to quickly establish a data control tower to drive visibility, accountability and control across the digital end-to-end supply chain and operations.
Maine Pointe is the number one Supply Chain Consulting Firm in the US, according to Consulting US (beating global brand names and niche firms). In addition, in 2021 Forbes and Statista recognized Maine Pointe as one of America's Best Management Consulting Firms for the second consecutive year. Both lists are based on independent insights and surveys from clients, experts and consultants.
Delivering accelerated measurable, sustainable results
Company
Results
Global food producer and distributor (CS175)

Implemented a direct procurement model to take control of product cost and quality
Switched 50% of required volumes to direct sourcing from low-cost countries
Reduced dependency on third-party importers
Increased visibility and speed of reaction to changing market supply & demand
Achieved 27% saving in delivered cost of quality product

Leading producer of nutritional supplements (CS203)

Worked with transport providers to get a better deal without disrupting service
Helped accelerate navigation of complex regulations in China
Accelerated supplier sourcing
Improved annualized savings by 50% within four months
Delivered 12% reduction in material spend and 16% annualized savings in transportation
Achieved a 5:1 project ROI


Major US food producer and shipper (CS104)

Moved from tactical to strategic procurement
Installed a supplier relationship management system
Annualized benefits of 11% of addressable spend on packaging and MRO categories
Trained and mentored client team in strategic sourcing process
Implemented a PMOS
Achieved a 4:1 ROI


Major European food processor (CS174)

Achieved 5% saving on addressable spend
Implemented a competitive tendering process
Implemented cultural and operational transformation across the business
Achieved a 50% EBITDA improvement
I am happy to report that, not only were our joint savings targets exceeded, but that our supplier relationships and transparency have also improved dramatically. The practical and pragmatic approach of the Maine Pointe team, has laid a solid foundation for ongoing improvements within our procurement department."

CEO, Food Processing
Our experience with Maine Pointe was a very positive one. Apart from the significant financial benefit accruing from our procurement and supply chain engagement, we will continue to benefit from the up-skilling of staff, process innovation and change mentality the engagement delivered. Maine Pointe are professional partners, focused on delivery and making the results stick. I have no hesitation in recommending Maine Pointe to others. "

Rob Burnett, CEO Bernard Matthews
Get in touch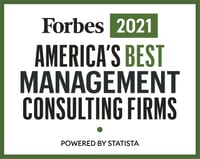 We have the remote delivery capabilities and industry expertise to help accelerate your supply digital chain and operations initiatives immediately. Contact us to discuss how we can help your organization build the foundations for a resilient, agile, digitally enabled supply chain and operations of the future.