Industrial Manufacturing Consulting
Rev up your company for optimum productivity, profits, and growth.
×
Schedule a discussion
Submit this form to speak to an SGS Maine Pointe representative.
Prefer a call? (781) 934 - 5569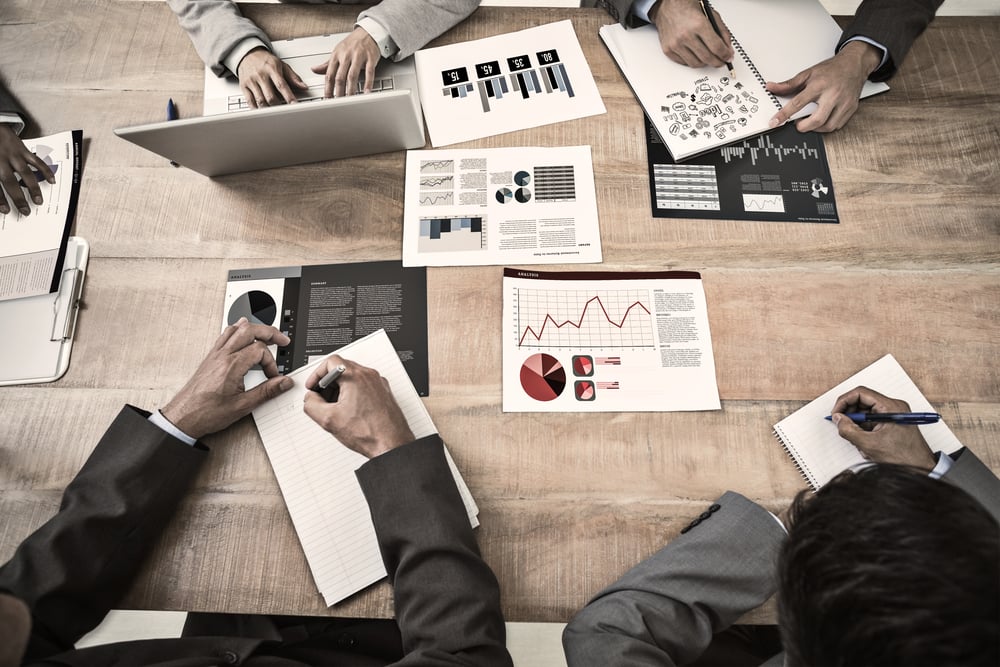 Will you be able to close the labor, capacity, technology, and skills gap?
Industrial manufacturing companies struggle against the snares created by the drive to automate, overcome capacity constraints, and find the skilled people they need in a tight-labor market.
Capacity and geographic optionality, cultural and ESG transformation, and end-to-end supply chain visibility give the C-suite sustainable solutions, a clear direction, and more control over the future.
If you are looking for a new path to profits and growth, SGS Maine Pointe shows the way.


Accelerate new & existing initiatives.
Eliminate risk & maximize efficiency.
Make the results measurable.
Locate the true source of bottlenecks & gaps


Find overlooked opportunities



Identify solutions with the highest ROI



Bring procurement, operations, & logistics to a new level of maturity


Bridge disconnects between leadership, manufacturing, & operations



Build resilience & agility



Increase throughput


Close staffing, safety, & planning gaps


Improve SIOP processes



Drive business value



4:1 to 8:1
ROI with us in year one
Up to 60%
Increase in productivity
14% or more
Improvement in throughput
Let's hear about your challenges to see if we can develop an action plan.
Schedule an introductory meeting
You might be facing throughput, labor, and capacity challenges that block your progress toward:
Profitability, cost reduction, & growth
Strategic sourcing & negotiation
Overcoming those barriers to success requires end-to-end supply chain expertise, shoulder-to-shoulder teamwork, and buy in. That's why you're here.
Have you analyzed your skills gap?
Industrial manufacturing companies have plenty of company in complaining about a skills gap: some forecasts cite a deficit of over 80 million workers worldwide, with a revenue loss of over $8 million. While automation might fill part of that gap, even AI has limits—and its cost adds to the strain on profits. Savvy companies are taking the following steps to rethink solutions to the skills gap.
Find the Root Cause

A leading manufacturer of cables suffered a skills gap when two problems converged. Vital legacy information was lost with the retirement of key employees; and silos between Human Resources, operations, and leadership meant that HR severely underestimated the types and number of employees they needed to hire. The company did not have a skills gap: they had a training, data, and communications gap.
Improve Your Training
Numerous studies have shown the strong connection between low turnover and professional development for employees. New skills and recognition motivate employees as much as or more than money. By offering training and cross-training, a company not only prevents turnover but ensures that no one employee carries all the specialized skills the company needs.
Evaluate Your Operations
Your skills gap may instead be a throughput and efficiency gap. Throwing more people or machines at a broken process will not fix the process. Once you raise overall equipment effectiveness, improve maintenance procedures, eliminate unplanned and unnecessary downtime, and optimize processes, your current employees will deploy their skills more effectively. Data analytics and an SIOP assessment may reveal both hidden bottlenecks and overlooked opportunities.
Plan with Your End-to-End Supply Chain in Mind
Every part of the supply chain affects every other part. Before you build a plant closer to your suppliers, consider whether that location is attractive to new hires and whether the local workforce has the capabilities you need. Before you introduce a new product, use advanced data analytics and simulation to find out how the supply chain will react: do you need to increase shifts or assembly lines; are your logistics sufficient to deliver another product OTIF; are your suppliers capable of sourcing the materials you need?
SGS Maine Pointe has found that the shortest path through a skills gap involves data analytics, cultural change, process optimization, and end-to-end supply chain simulation to ensure the profits, growth, EBITDA, and ROI that you and your skilled employees deserve.

25
Average years of expert experience

140
Number of countries served worldwide

Billions
$ value delivered to the last 300 clients
We chose Maine Pointe because of their significant experience.
-David Martin, CFO of Titan
We have expectations to grow this business by 25 to 50% in the next 5 years.
-Brent Yeagy, President & CEO, Wabash
SupplyChainBrain
"In a digitally enabled supply chain, it's possible to use real-time data to find the best transportation routes and inventory levels for the current state, and proactively prepare for potential supply-chain events. Contingency planning is made easier with the capability to run scenarios associated with disruptive events, and react quickly to new variables."
HEAD OF INDUSTRIAL MANUFACTURING AND SERVICES, SGS MAINE POINTE

Industry Tech Insights
"This three-pronged approach of adding talent, increasing supply chain visibility, and setting up an operating model for low friction change is the most consistent indicator of success in managing volatility and complexity."
CEO, SGS MAINE POINTE