Delivering accelerated, sustainable improvements in risk, EBITDA, cash and growth
Food supply chains have, for the most part, demonstrated remarkable robustness and resilience in the face of COVID-19. However, global risk dynamics related to supply chain disruption, labor shortages, slim operating margins and shifts in consumer demand are set to continue.

Executives across the agriculture and food sector are under pressure to implement digital technologies which improve supply chain and operations agility and visibility to drive EBITDA, cost, and cash in a practical, accelerated, measurable way while shifting focus away from cost and efficiency and towards certainty and quality.

Boards are asking how the organization plans to rapidly develop transparency, visibility, and data-driven demand planning to fulfill the new requirements of B2B, B2C and changing buyer behavior. What will you tell your board?
We can help
Maine Pointe, a member of the SGS Group, is a global supply chain and operations consulting firm trusted by many chief executives and private equity firms to drive compelling economic returns for their companies. Our implementation experts have the onsite/offsite capabilities and industry knowledge to help accelerate your supply chain initiatives immediately. In addition, as a member of the SGS group, our clients have access to the world's leading independent inspection, verification, testing and certification company with 2,600 offices and laboratories in 140 countries worldwide. Our global experts have an average 25 years' experience driving improvements in EBITDA, cash, growth, quality and visibility across the agriculture & food supply chain.
Maine Pointe is the number one Supply Chain Consulting Firm in the US, according to Consulting US (beating global brand names and niche firms). In addition, in 2021 Forbes and Statista recognized Maine Pointe as one of America's Best Management Consulting Firms for the second consecutive year. Both lists are based on independent insights and surveys from clients, experts and consultants.
Unique guarantee
Our supply chain and operations engagements deliver a ROI between 4:1 and 8:1 and we provide a unique 100% engagement fee guarantee based on annualized savings.
This initiative has increased our understanding of the competitive dynamics within our supply chain, as well as major risks and opportunities, and we are going to leverage this knowledge to create a competitive advantage."

Hanno Holm, Chief Operating Officer, The Simply Good Foods Company
How we do it
Working onsite or offsite as required, our implementation experts work with executives and their teams to help them quickly gain insight and control, accelerate initiatives and optimize the end-to-end supply chain. As a member of the SGS group, our clients also have access to the world's leading independent inspection, verification, testing and certification company. SGS perform research, quality control testing and clinical studies, allowing you to focus on business and ensuring national and international regulations and industry best practices are followed.
Rebalancing the Supply Chain and Operations throughTotal Value Optimization
We deliver compelling economic returns and value through accelerated performance improvements in EBITDA, cash and growth for senior executives and private equity firms.
Executive testimonial
The CEO of Sun-Maid Growers of California, an iconic food brand and company, talks about how Maine Pointe's Total Value Optimization (TVO)™ approach helped his organization reset its cost base and transform a legacy culture.

The initiative has not only improved our standing within the existing supplier community but has also provided promising partnerships with new suppliers. These partnerships have

revealed new capabilities which will add more incremental, long-term value, taking out cash, driving cost down, and enabling growth

of new Sun-Maid products."

Harry Overly, Chief Executive Officer, Sun-Maid Growers of California
Get in touch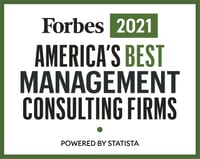 We have the remote delivery capabilities and industry expertise to help accelerate your digital supply chain and operations initiatives immediately. Contact us to discuss how we can help your organization build the foundations for a resilient, agile, digitally enabled supply chain and operations of the future.