Delivering accelerated, sustainable improvements across the supply chain and operations
The global pandemic has exposed vulnerabilities in the highly complex consumer goods and retail (CG&R) supply chain
Business leaders across the sector are under enormous pressure to quickly limit short-term disruption, support recovery in the mid-term, and ensure greater supply chain agility, resilience and optimization in the longer term while ensuring compliance with stringent regulations
Businesses need to de-risk by rebalancing the supply chain and operations with a more strategic mix of local, regional and global
Rebalancing to meet the changes of a post-pandemic world will require a new, more agile approach to the way forecasting and planning are carried out
The industry needs to adopt emerging technologies and develop agile, data-centric business models to create greater value across the end-to-end supply chain and operations
Board directors are asking CEOs detailed questions on what they are doing to support recovery, identify opportunities, and mitigate the risk associated with their supply chain and operations. They want to understand how the organization plans to use data analytics to rapidly develop transparency, visibility, agility and predictive demand planning to fulfill the new requirements of B2B, B2C and the needs of the actual buyer. What will you tell your board?
Maine Pointe is the number one Supply Chain Consulting Firm in the US, according to Consulting US (beating global brand names and niche firms). In addition, in 2021 Forbes and Statista recognized Maine Pointe as one of America's Best Management Consulting Firms for the second consecutive year. Both lists are based on independent insights and surveys from clients, experts and consultants.
We can help
Maine Pointe's accelerated stabilize-recover-rebalance roadmap and Total Value Optimization (TVO)™ methodology will help safeguard your supply chain and better prepare your business for future disruptions.
What we do
Maine Pointe, a member of the SGS Group, is a global supply chain and operations consulting firm trusted by many chief executives and private equity firms to drive compelling economic returns for their companies. We achieve this by delivering accelerated, sustainable improvements in risk, cash, EBITDA and growth across procurement, logistics, operations and data analytics. We have both remote and hands-on implementation capabilities to help executives and their teams rapidly break through functional silos and transform the plan-buy-make-move-fulfill digital supply chain to deliver the greatest value to customers and stakeholders at the lowest cost and risk to business. We call this Total Value Optimization (TVO)™.
How we do it
Working onsite or offsite as required, our implementation experts work with executives and their teams to help them quickly gain insight and control, accelerate initiatives and optimize the end-to-end supply chain. As a member of the SGS group, our clients also have access to the world's leading independent inspection, verification, testing and certification company. SGS performs research, quality control testing and clinical studies, allowing you to focus on business and ensuring national and international regulations and industry best practices are followed.
Rebalance your supply chain and operations through Total Value Optimization
Total Value Optimization (TVO)™ is achieved when an organization is dynamically able to anticipate and meet demand through the synchronization of its plan-buy-make-move-fulfill supply chain to deliver the greatest value to customers and stakeholders at the lowest cost and risk to business.
We deliver compelling economic returns and value through accelerated performance improvements in EBITDA, cash and growth for senior executives and private equity firms.
Client testimonials
The CEO of Sun-Maid Growers of California, an iconic food brand and company, talks about how Maine Pointe's Total Value Optimization (TVO)™ approach helped his organization reset its cost base and transform a legacy culture.

The initiative has not only improved our standing within the existing supplier community but has also provided promising partnerships with new suppliers. These partnerships have revealed new capabilities which will add more incremental, long-term value, taking out cash, driving cost down, and enabling growth of new Sun-Maid products."

Harry Overly, Chief Executive Officer, Sun-Maid Growers of California
Maine Pointe promised us industry experts and delivered. They promised us savings and delivered. They promised to leave us with a sustainable process that would continue to yield benefits years down and they delivered. All of this was done while maintaining and strengthening supplier relationships that we have had for more than 20 years. I have the highest regard for Maine Pointe and am happy to recommend them to any company."

Rory Leyton, President and CEO, Hoffmaster Group, Inc
Our project goals called for us to navigate the tumultuous waters of organizational change required to capture more than $20M of annualized savings. Successfully guided, and appropriately pushed, by our Maine Pointe partners, we are now well on our way to capturing those savings."

John D Baumann, President & CEO , Colony Brands
Get in Touch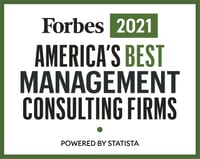 We have the remote delivery capabilities and industry expertise to help accelerate your digital supply chain and operations initiatives immediately. Contact us to discuss how we can help your organization build the foundations for a resilient, agile, digitally enabled supply chain and operations of the future.