Delivering accelerated, sustainable improvements in risk, EBITDA, cash and growth
The global pandemic has greatly impacted already volatile packaging markets, core cost drivers, and inventory levels. Shifting demand has exposed many faults in the supply chain
Many packaging companies are looking to reduce future risk by relocating the supply chain globally, locally and regionally
Concerns over the health and safety of products and sustainability concerns have prompted consumers to call for the removal of unnecessary packaging from food products. At the same time, there has been a significant increase in demand for packaging for e-commerce, healthcare and home delivery services
Digitization is essential to deliver an integrated and detailed view of inventory, sales, production, logistics & distribution and supply & demand forecasting
The industry needs to navigate short, mid and long-term supply chain challenges and build the foundations for a resilient, digitally enabled, agile supply chain and operations of the future
Board directors are asking CEOs detailed questions on what they are doing to support recovery, identify opportunities, and mitigate the risk associated with their supply chains. They want to know how the organization plans to rapidly develop transparency, visibility, and data-driven demand planning to fulfill the new requirements of B2B, B2C and the needs of the actual buyer. What will you tell your board?
We can help
Maine Pointe's accelerated stabilize-recover-rebalance roadmap and Total Value Optimization (TVO)™ methodology will help safeguard your supply chain and better prepare your business for future disruptions.
What we do
Maine Pointe, a member of the SGS Group, is a global supply chain and operations consulting firm trusted by many chief executives and private equity firms to drive compelling economic returns for their companies. We achieve this by delivering accelerated, sustainable improvements in risk, cash, EBITDA and growth across procurement, logistics, operations and data analytics. We have both remote and hands-on implementation capabilities to help executives and their teams rapidly break through functional silos and transform the plan-buy-make-move-fulfill digital supply chain to deliver the greatest value to customers and stakeholders at the lowest cost and risk to business. We call this Total Value Optimization (TVO)™.
How we do it
Working onsite or offsite as required, our implementation experts work with executives and their teams to help them quickly gain insight and control, accelerate initiatives and optimize the end-to-end supply chain. As a member of the SGS group, our clients also have access to the world's leading independent inspection, verification, testing and certification company. SGS performs research, quality control testing and clinical studies, allowing you to focus on business and ensuring national and international regulations and industry best practices are followed.
Rebalance your supply chain and operations through Total Value Optimization
Total Value Optimization (TVO)™ is achieved when an organization is dynamically able to anticipate and meet demand through the synchronization of its plan-buy-make-move-fulfill supply chain to deliver the greatest value to customers and stakeholders at the lowest cost and risk to business.
We deliver compelling economic returns and value through accelerated performance improvements in EBITDA, cash and growth for senior executives and private equity firms.
Client testimonials
The CEO of SupplyOne, a private equity owned packaging products and service provider discusses how Maine Pointe helped his organization build efficiency and prepare for hyper-growth.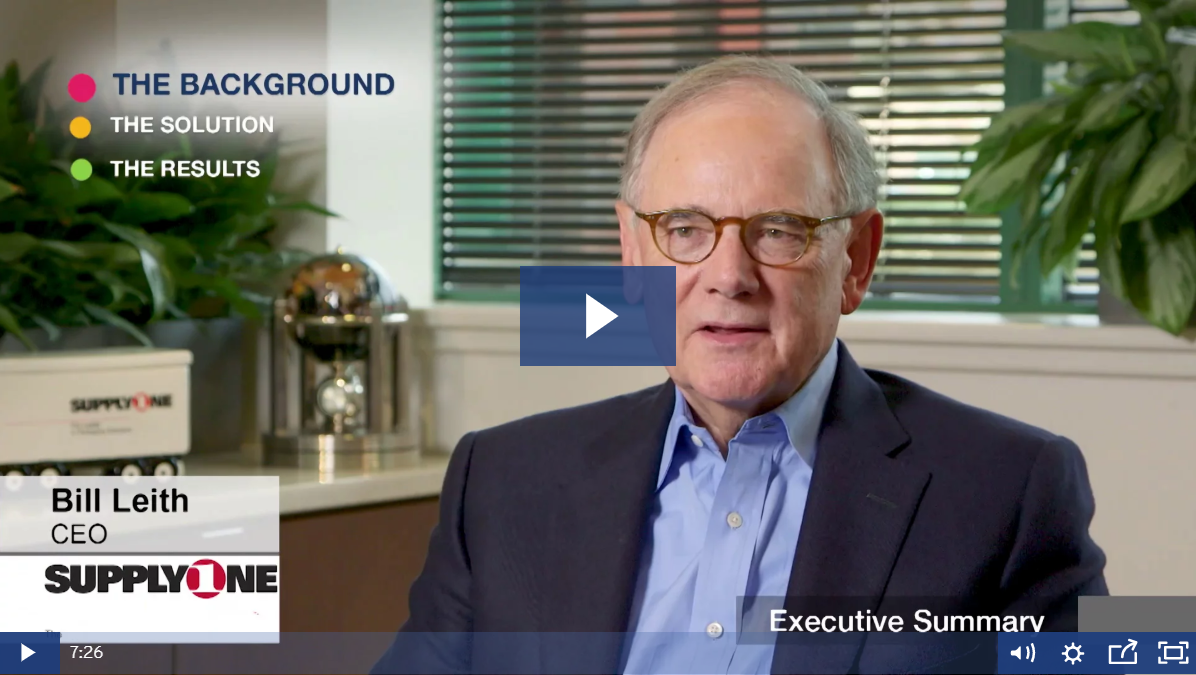 We embarked upon a strategic sourcing procurement project with Maine Pointe. They assigned a team of experienced consultants and packaging industry experts that worked diligently with our existing procurement personnel to strategically source all of our existing raw materials and indirect materials spend. Following a very intense, challenging, and demanding seven months we jointly identified, and agreed on, a number of sourcing initiatives that will significantly add to the profitability of our Jen-Coat operating division. Despite many challenges throughout the assignment, the Maine Pointe team remained impartial, professional, and focused."

Tim French, Chief Operating Officer, Packaging Solutions Holdings, Inc.
Take the first step
We have the remote delivery capabilities and industry expertise to help accelerate your supply chain and operations initiatives immediately. Contact us to discuss how following our three-step roadmap can set your organization on course to stabilize-recover-rebalance and build the foundations for a resilient, agile, digitally enabled supply chain and operations of the future.