James Gurulé
Executive Vice President, Strategic Procurement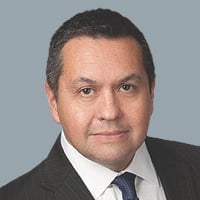 James Gurulé is a senior procurement executive with a 33-year track record in relentlessly driving value and efficiency in multi-cultural, global operations. James is a hands-on, accountable, highly motivated innovative and influential leader who works collaboratively with client's teams to deliver sustainable, measurable, improvements to the bottom line.
Prior to joining Maine Pointe, James was director at another leading global consulting firm and held two international chief procurement officer roles in a leading global supply chain logistics company. He has diverse industry experience including higher education, logistics and supply chain, business advisory consulting, financial services, consumer products, manufacturing and professional services. James is the recipient of the 2019 Maine Pointe Quality Award in delivery of client service.
In 2006 James was named to the global procurement board of Deutsche Post DHL in Bonn, Germany where he served until 2011. Additionally, he served on the DHL supply chain UK collaboration board and as an advisory board member of DHL energy performance and management consulting. In his last industry role, James led the team across nine countries to deliver savings of €100M over 2 years with international team by using analytics to target, collaborate and execute strategic sourcing initiatives while strengthening supplier relationships key categories included: Facilities, MRO, fleet, transport, 3PL, warehouse and inventory, services, IT/telecom and utilities. James is fluent in English and Spanish.