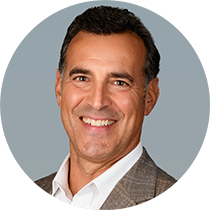 Joseph Dichairo
Managing Director
Joe has deep industry and consulting experience working at the core of supply chain operations accumulating a decade of experience within the federal marketplace to solve clients' most pressing supply chain optimization, material readiness & sustainment, technology enablement, and strategic alignment challenges.
He has experience working across the supply chain spectrum for myriad clientele from the Department of Defense, Defense Agencies, and the intelligence community, and possesses domain expertise in winning and managing work to deliver global supply chain assessments which align business strategies with supply chain planning through logistic sustainment opportunities.

Before his role with SGS-Maine Pointe, Joe was with a leading global consulting firm, delivering supply chain optimization, readiness, and sustainment projects for their Government and Public Sector & Defense practices, as well as leading the firm's entry into the Joint Staff Strategy, Logistics and Cyber Security market space. He was often focused on developing solutions to deploy technology to improve material readiness via predictive analytics, capacity management, and supply chain strategic planning and co-led the delivery of one of the U.S. Army's largest logistics business process re-engineering efforts in decades.

Prior to his consulting career, Joe was a U.S. Army combat arms officers gaining experience across the U.S. Army, Joint Force, Special Operations, and NATO and has led from the platoon through brigade levels across his 27-year military career.