Joseph Esteves
Vice President, Industry Partner, Private Equity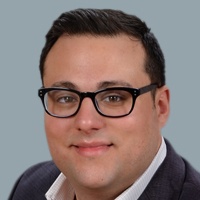 Joseph has more than 10 years of industry and consulting experience leading global teams and managing sustainable transformations across the plan-buy-make-move-fulfill value chain. His experience includes strategic procurement, logistics management, sales & operations planning, organizational improvements, operational excellence, turnaround projects, corporate carve-outs, operational due diligence and digital enablement.

Joseph has worked closely with middle and upper middle market companies and Fortune 500 corporations and is a trusted advisor to clients at both portfolio company and fund level. He has an extensive track record of identifying, developing and implementing supply chain strategies which have generated hundreds of millions in EBITDA and service improvements and have led to $ billions in increased valuations. He works closely with investors and chief executives to help solve complex business challenges while implementing improvements that positively impact, cash, cost and growth performance and reduce risk.

A recognized leader in the field of operational consulting, Joseph was nominated one of the "Top 25 Consultants" in North America in 2018 and was awarded Consulting Magazine's "Rising Star of the Profession" award in the category of operations management in 2019. He has also received Maine Pointe Peak Performance Awards in delivery excellence and business development.

Joseph is an active member of The Association of Corporate Growth and the Turnaround Management Association.
Qualifications
BSBA, Industrial Operations & Supply Chain Management (minor in Economics) – University of North Carolina at Charlotte