Joseph Esteves
Vice President Private Equity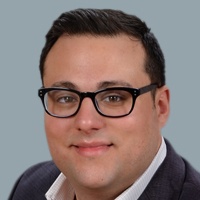 Joseph is a trusted advisor to Maine Pointe's top clients, helping CEOs and executives solve complex business challenges. He has global industry and consulting experience and has led teams and managed sustainable TVO™ transformations across the buy-make-move-fulfill supply chain.
Since joining the Maine Pointe team in early 2013, Joseph has successfully created value for mid-sized, Fortune 500 companies and private equity partners, helping generate $Ms in sustainable EBITDA and service improvements.
Prior to joining Maine Pointe, Joseph led the development and execution of several supply chain improvement projects across North America in collaboration with CPG companies such as Diageo, Unilever, P&G and L'Oréal. The success of these programs resulted in being awarded the prestigious "2012 North American Supplier of the Year".
Joseph has received Maine Pointe's Peak Performance Award and has won our Delivery Star Award for client service on several occasions. In 2019, he was recognized by Consulting Magazine as one of the Rising Stars of the Profession in the category of Operations Management.
Qualifications
BSBA, Industrial Operations & Supply Chain Management (minor in Economics) – University of North Carolina at Charlotte