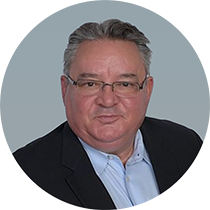 Lee Cocis
Managing Director of Energy
Lee has more than 25 years of experience working with enterprise customers delivering results as a Global Director and Vice President of Operations Consulting and Information Technology & Operations Technology.
In addition, Lee consulted for 10 years as an expert in the Industrial Internet of Things and Industry 4.0 and Managed Services across several sectors including Energy & Utilities, Oil & Gas, High Tech Manufacturing, Logistics, Retail, and Telecom. He has extensive knowledge of IIoT, AI, ML, VR, Private LTE, and 5G having worked in the Americas, EMEA, APAC, and India.
He believes in the philosophy of cost as a result of implementing robust strategic processes in Application and Infrastructure Services, Supply Chain Management, Software Development as well as IT Outsourcing. Lee is also experienced in developing and scaling strategic alliances and partnerships with technology companies in the US, India, Romania, and South America. In addition to the English language, Lee is fluent in the Romanian language where he studied electrical engineering before he moved to the US.

.
Talk to Lee
Submit this form to set up a chat with Lee.