Capacity challenges and demand growth are driving change in logistics
Supply chain disruptions caused by the global pandemic had a direct impact on the global logistics industry, bringing factors such as the shortage of labor, fragmented supply lines, weak infrastructure and a lack of real-time visibility to the forefront. While growth has been surging month-on-month, supplier deliveries have continued to slow. Congestion, difficulties in hiring, capacity challenges, delays, raw material price surges and carrier cost increases are snarling up supply chains, threatening to undermine recovery. Shippers and carriers need to act now to gain visibility and control and build an agile, resilient, digitally-enabled supply chain and operation.
We can help
Delivering onsite or offsite, Maine Pointe's implementation experts have global experience working across all industry sectors from crude-by-rail to business-to-consumer package delivery. Our data-driven approach can help accelerate your digital supply chain initiatives with rapid insights and a measurable, ROI-driven business case supported. Our supply chain and operations engagements deliver a ROI between 4:1 and 8:1 and we provide a unique 100% engagement fee guarantee based on annualized savings. In addition, as a member of the SGS group, our clients have access to the world's leading independent inspection, verification, testing and certification company.
In an increasingly competitive market, we engaged Maine Pointe to help us optimize key areas of the supply chain, with a primary focus on logistics and warehousing. I am very pleased to report that at the conclusion of our 28-week engagement, we achieved savings at the high end of the targeted range while also dramatically enhancing the customer experience." Dawn Phillipson, CFO, Arhaus
Our service offerings

Delivering accelerated, measurable, sustainable results for shippers and carriers
Company
Results
Major last mile delivery provider (CS104)



Established a logistics management infrastructure to reduce costs and improve service
Improved delivery cycle times
Annualized savings of $17M
Engagement ROI of 13:1

Global manufacturer (CS151)

Reconfigured distribution network to cut transport costs by 17%
Improved transportation mix to reduce carbon footprint
Improved rail transit times from < 24 hours to 7-12 days

Specialty chemicals manufacturer (CS177)

Centralized logistics and procurement
34% reduction in 3rd party transportation spent
18% reduction in private fleet operations cost
Achieved a 5:1 project ROI

Pharmaceuticals company (CS193)

Helped the transition to alternate modes of transportation
Renegotiated with existing carriers
Achieved a 24% reduction in direct spend and a 23% reduction in indirect spend

High-tech and electronics manufacturer (CS194)

Made logistics savings of 15% in a highly professional environment
Almost doubled EBITDA
Realized a 6:1 engagement ROI
---
The Maine Pointe team 'opened our eyes', challenged our thinking, and helped us reduce our total North American logistics costs to some 25% less."

Herm Canil, Director, Purchasing and Supply Chain, PGW Glass LLC
C-suite testimonials
The CEO of Klaussner Home Furnishings discusses how Maine Pointe helped his team implement and sustain strategic procurement and procurement of logistics related improvements and enhance the leadership team's ability to monitor results, determine variances and take timely corrective action: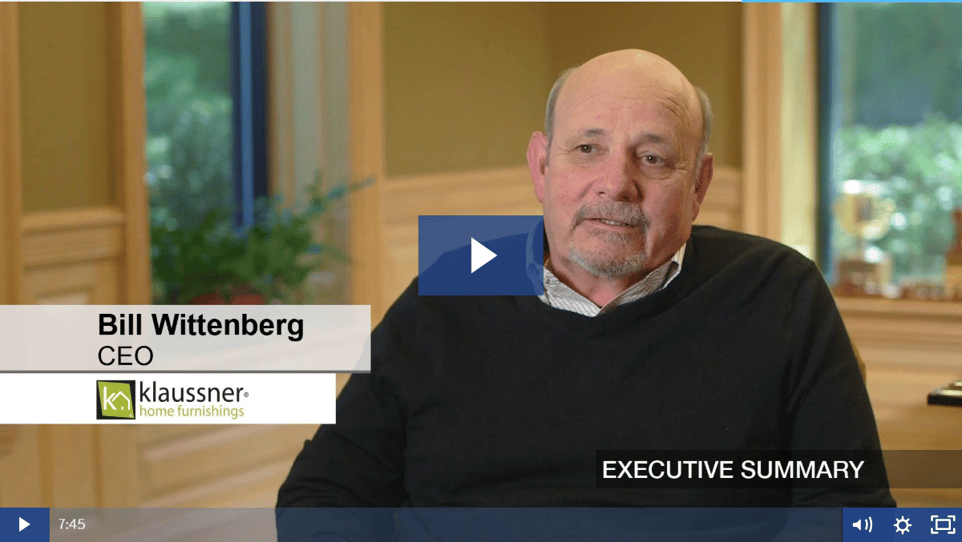 The CEO of Luminator Technology Group talks candidly about his organization's experience of working with Maine Pointe. He discusses how Maine Pointe helped his team leverage TVO for improved operational performance, asset rationalization and accelerated optimization across two continents and five countries: