Michael Kirstein
Vice President, Europe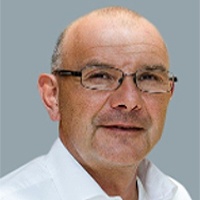 Michael is a seasoned professional with more than 25 years of experience in the consulting business working chiefly with European clients who have a global footprint. He has helped clients across a broad range of industries including manufacturing, automotive, chemicals, pharmaceuticals, industrial equipment and electronics to identify and implement operational improvements across the value chain.

As an experienced trainer, Michael enables companies to analyze data, measure performance and trigger best practices. He helps them leverage this effect into their sales organizations by consulting, training and coaching through the whole 360 degrees sales process. Michael has helped clients such as Nestle, Deutsche Telekom, Toshiba Europe, Stadler Logistics, Unilever and Vetoquinol generate substantial and sustainable savings.
Prior to joining Maine Pointe, Michael was European director for a global consulting firm, a role which included building relationships, starting and supervising engagements to improve bottom line results with direct and immediate effect on EBITDA. He also acted as a key speaker at European manufacturing industry events where he was chair of the operational excellence and leadership work streams.
Qualifications
BSc, Physics - LMU, Munich
BBA, Sales - SUNY, New York
BBA, Marketing - GSBA, Zurich