Misty Walker
Director of Business Development,Aviation, Aerospace & Defense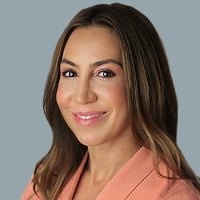 Misty Walker is an accomplished business development professional. With twelve years proven experience in the aviation, aerospace and defense industry, she has demonstrated her capability to achieve objectives and manage strategic projects.
Prior to joining Maine Pointe, as the director of sales and marketing for an aerodynamic performance improvement manufacturer, Misty grew annual sales for her division from $400k to $5+ million in two years.This experience led Misty to oversee sales to domestic and foreign military and provided exposure to service life extension & sustain programs for military helicopters.
Misty's background also includes MRO sales to business aviation and commercial airline operators on an aircraft and component level. Recently she has honed her skills in new product introduction having worked with an engineering, flight test, and certification consulting firm whose clients included industry leading OEMs and tier 1 suppliers.