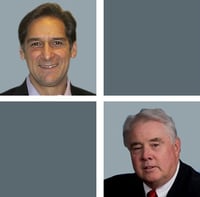 Over $90bn of new plants are due to come on line along the Gulf Corridor. With demand for freight already outstripping track capacity and rail freight charges rising fast, there are testing times ahead for shippers that rely on rail to take their products to market.
More than 78% of rail service locations in the continental US are served by just 1 major railroad, and there is little immediate prospect of any legislation to change the situation. This has left many shippers feeling that they have no choice but to accept the status quo and continue to pay premium prices for a third rate service.
It doesn't have to be that way
As the costs of logistics, storage and maintenance threaten to spiral out of control, CEOs must take action to minimize the impact on their organizations. Getting an expert view from someone who understands both the shipper and carrier point of view can make all the difference.
Our recent short perspectives paper, Beating the chemicals-by-rail congestion challenge in the Gulf Corridor, provides just that. In the paper, Bob Gernon, Senior Logistics Consultant draws on his in-depth knowledge and practical experiences working with chemicals companies and their Class 1 railroad partners.
The paper Includes:
3 practical ways you can capitalize on new opportunities to protect your margins, competitiveness and improve time-to-market
How you can redress the balance with your Class 1 railroad partner
Real world examples of the measurable results other executives have achieved
---
As specialists in procurement, logistics and operations, we know that there are cost savings to be found almost everywhere in the key areas of your value chain. Not only that, we have the experience, methodology and capability to deliver significant savings and help clients move up the maturity curve to achieve Total Value Optimization™.
Find out how Maine Pointe can help assess your operations and implement improvement projects that deliver fast and compelling economic returns.