Maine Pointe is recognized for its unique methodology, hands-on client service and consistent ROI on engagements
as published on PRWeb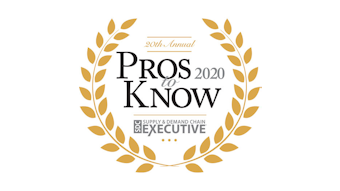 Boston, Mass., March 23, 2020 – Global supply chain and operations consulting firm Maine Pointe announced today they have been recognized as part of Forbes' annual list of America's Best Management Consulting Firms for 2020. The award is presented by Forbes and Statista Inc, a leading statistics portal and industry ranking provider. The list can currently be viewed on the Forbes website.
The America's Best Management Consulting Firms list is comprised of the best consultancies based on the results of an online, two-step methodology which includes expert and client surveys. Out of more than 1,300 qualified organizations, 223 companies earned the distinction.
"We are all honored to receive this prestigious recognition from Forbes," said Steve Bowen, Founder and CEO of Maine Pointe. "Our hard work, consistent results and dedication to our clients have enabled us to grow beyond our expectations and transformed us into the world's most sought-after supply chain and operations consulting firm. It is a great privilege to be included in Forbes' list of America's Best Management Consulting Firms, which recognizes the value we bring to our clients through our unique Total Value Optimization (TVO)™methodology."
Maine Pointe's CEO Steve Bowen was also recognized this month by Supply & Demand Chain Executive in their 20th annual listing of "2020 Pros to Know" in the supply chain industry. The S&DCE award recognizes supply chain executives who help prepare their companies' and their clients' supply chains for the biggest challenges of today's often-unpredictable business climate. This prestigious recognition marks the 13th award given to Maine Pointe over the past three years.
Bowen is often sought out as a subject matter expert and writes extensively on global supply chain issues for high-profile publications including Chief Executive and Supply Chain Management Review. He is a regular contributor to Forbes and hosts an informative C-suite podcast where he interviews industry leaders about their most pressing business challenges and innovative solutions.
As a result of economic uncertainty, challenges in global trade and an unexpected disruption from a global pandemic, executives are turning to Maine Pointe for guidance, strategies and execution as they struggle to remain competitive. Companies recognize a need for immediate action, creating better optionality and re-thinking their long range plans. Maine Pointe consistently delivers a ROI of between 4:1 and 8:1 on all engagements based on annualized savings.
About Maine Pointe
Maine Pointe, a member of the SGS Group, is a global supply chain and operations consulting firm trusted by many chief executives and private equity firms to drive compelling economic returns for their companies. We achieve this by delivering accelerated, sustainable improvements in EBITDA, cash and growth across their procurement, logistics, operations and data analytics. Our hands-on implementation experts work with executives and their teams to rapidly break through functional silos and transform the plan-buy-make-move-fulfill digital supply chain to deliver the greatest value to customers and stakeholders at the lowest cost to business. We call this Total Value Optimization (TVO)™.
Maine Pointe's engagements are results-driven and deliver between 4:1-8:1 ROI. We are so confident in our work and our processes that we provide a unique 100% guarantee of engagement fees based on annualized savings. www.mainepointe.com
About SGS
SGS is the world's leading inspection, verification, testing and certification company. SGS is recognized as the global benchmark for quality and integrity. With more than 97,000 employees, SGS operates a network of over 2,600 offices and laboratories around the world.