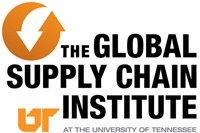 (Boston, Mass. – April 12, 2017) Maine Pointe, a global operational implementation consulting firm, is pleased to announce its membership of the Global Supply Chain Institute (GSCI) and attendance at the Institute's Spring Supply Chain Forum this week. The GSCI is a knowledge hub that helps companies deliver maximum value through supply chain management. It is industry's connection point to the researchers and students with the Haslam College of Business's internationally recognized and top-ranked supply chain program.

The biannual Forum invites supply chain professionals to exchange best practices and recruit top graduates. Over 200 senior executives from around 60+ top corporations take part in the Forum, learning about key companies' supply chain strategies, arming themselves with practical ideas, networking with colleagues, and recruiting the cream of University of Tennessee's business students.
This spring's keynote speakers are Dave Clark, SVP, Worldwide Operations at Amazon, who will present A Senior Executive's View of Supply Chain Challenges and Sue Spence, Vice President, Procurement & Sourcing, FedEx Services, presenting on Transforming to World Class Procurement.
"We are delighted to become a member and sponsor of the Global Supply Chain Institute," said Simon Knowles, Chief Marketing Officer, Maine Pointe. "We look forward to partnering with them to develop practical insights into how to drive enhanced value and collaboration across the buy-make-move-fulfill supply chain," he added.
---
About
the Global Supply Chain Institute
The University of Tennessee's Global Supply Chain Institute is an internationally recognized thought leader in global supply chain research and the industry's connection point to the researchers and students of Haslam College of Business's top-ranked supply chain program. The supply chain program is ranked among the top programs by U.S. News & World Report, Gartner, Business Week, and Supply Chain Management Review.
About Maine Pointe
Maine Pointe is a global implementation-focused consulting firm trusted by many chief executives and private equity firms to drive compelling economic returns for their companies. We achieve this by delivering accelerated, sustainable, improvements in both EBITDA and cash across their supply chain and operations. Our hands-on implementation experts work with executives and their teams to rapidly break through functional silos and transform the buy-make-move-fulfill supply chain to deliver the greatest value to customers and investors at the lowest cost to business. We call this Total Value Optimization (TVO)™. Maine Pointe's engagements are results-driven and deliver between 3.5:1-12:1 ROI. We are so confident in our work and our processes that we provide a unique 100% guarantee of engagement fees based on annualized savings. www.mainepointe.com
To arrange an interview, please contact our Marketing Communications Director Stephanie Kimball at +1 617-842-7992 or skimball@mainepointe.com.