Maine Pointe Appoints R. Adam Smith as VP, Industry Partner in Family Office Sector
Link to coverage on PRWeb
Maine Pointe adds 25-year industry veteran to its rapidly growing family office sector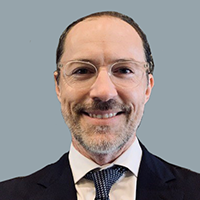 Boston, Mass., July 22, 2019 – Global supply chain and operations consulting firm Maine Pointe announced that R. Adam Smith has joined the firm as VP, Industry Partner in the Family Office sector. In his role, Smith will work with family offices to drive portfolio investment opportunities, and partner with other industry leaders and partners to close business with those management teams.
A 25-year veteran of the private equity, investment banking and family office industries, Smith began his career on Wall Street in 1996 and has been instrumental in advising several private companies on corporate strategy, finance, growth, mergers & acquisitions, board governance and wealth generation and monetization objectives.
"Adam is a proven leader and is highly respected in the industry," said David Jadwin, Executive Vice President, Business Development at Maine Pointe. "The family office sector has been growing dramatically and this is an important new sector within our services offerings. We are excited to have Adam leading this sector for us and enabling the continued growth and success of our family office clients."
Before joining Maine Pointe, Smith served in or formed four successful private investment partnerships in lower-mid and mid-cap private equity, and specialized alternative investments, including family offices, venture capital, private equity and LBOs. Most recently he was founder of Family Office Private Advisors, where he served single family offices, MFOs, wealthy individuals, holding companies and heir closely-held private holdings.
"I am pleased to be able to bring this highly specialized expertise in family offices to Maine Pointe, and to be part of Maine Pointe's exciting growth trajectory and global presence," said Smith.
The family office sector, which handles private wealth management for ultra-high-net-worth investors, has grown in scope and importance to Maine Pointe as the firm continues to provide sustainable improvements in EBITDA to high-profile global companies. Most recently, the firm enhanced its global position with a new partnership with SGS, an arrangement which will take Maine Pointe's Total Value Optimization (TVO)™ approach global.
About Maine Pointe
Maine Pointe is a global supply chain and operations consulting firm trusted by many chief executives and private equity firms to drive compelling economic returns for their companies. We achieve this by delivering accelerated, sustainable improvements in EBITDA, cash and growth across their procurement, logistics and operations. Our hands-on implementation experts work with executives and their teams to rapidly break through functional silos and transform the buy-make-move-fulfill supply chain to deliver the greatest value to customers and investors at the lowest cost to business. We call this Total Value Optimization (TVO)â"¢.
Maine Pointe's engagements are results-driven and deliver between 4:1-8:1 ROI. We are so confident in our work and our processes that we provide a unique 100% guarantee of engagement fees based on annualized savings. http://www.mainepointe.com
About SGS
SGS is the world's leading inspection, verification, testing and certification company. SGS is recognized as the global benchmark for quality and integrity. With more than 97,000 employees, SGS operates a network of over 2,600 offices and laboratories around the world.