Rex Clothier
Vice President CPG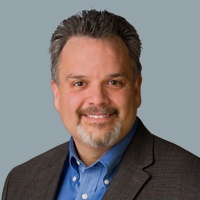 A member of the Maine Pointe team since 2012, Rex has in-depth knowledge and experience in global supply chain "resource to consumer" value streams across a variety of industries including chemical, oil and gas, grocery, food service, pharmaceuticals, distribution, ocean freight, and remote site services.
His broad international and domestic procurement and supply chain leadership experience ranges from small entrepreneurial consulting to large, complex, global, publicly traded companies. He has a proven strategic ability to attract and develop talent, provide breakthrough team performance, create sustainable vendor and customer relationships and drive profits.
Prior to Maine Pointe, Rex was president of Orion Seafood International, a global supplier to food service providers, supermarket chains, major retailers and cruise lines. He was senior vice president, "Center of the Plate" procurement, at US Food Service and also held several procurement leadership roles during a six-year tenure at Darden Restaurants.
Career highlights include pioneering a new shrimp and king crab supply chain at Orion Seafood International that produced a 3-5% cost advantage against competitors and grew the product line to $30M in the first year. He also facilitated a $100M "resource to recipe" supply chain network for US Food Service which ultimately created savings of $15M. In his most senior post at Darden: directing food and commodity procurement, Rex was responsible for products valued in excess of $500M annually. His dairy and beef hedging strategies resulted in $15M in market impact avoidance and enabled year-over-year savings in excess of $50M.
Rex won Darden's 2001 Strategic Initiative Award and 2004 Team Brilliance Award for his leadership and was a recipient of Red Lobster's "Salt of the Earth" award. In 2014, he received Maine Pointe's Peak Performance Award for Best Engagement Leader.
MIM, International Management – Thunderbird School of Global Management
BBA, Financial Management – University of Alaska Fairbanks