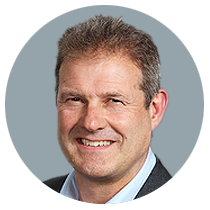 Simon Knowles
Chief Marketing Officer / EVP Europe
Simon brings with him more than 20 years' experience in the B2B market and has a strong track record in marketing, management and corporate development. He is a highly regarded strategic thinker and marketing leader who has led teams in the US, UK, Europe, Middle East and Africa (EMEA). At Maine Pointe he has been a driving force behind the company's differentiated market position and corporate value proposition: Total Value Optimization™ (TVO). Simon also has management oversight responsibilities for Maine Pointe in Europe.

Simon has a proven track record of working both in-house and as an external marketing consultant for multinationals and medium-sized US and European-owned businesses including CSC, WNS Global Services, Parity Solutions, Gresham Computing PLC, Tech Mahindra, The Highland Group, Pure Tech Racing, Fidessa Plc and Kent Reliance Building Society.

Simon's accomplishments include providing marketing leadership at EMEA and global level at The Highland Group. During his tenure there, he led the transformation of the company's demand generation engine that targeted CxOs across EMEA to achieve the company's multi million dollar annualized revenue targets.

Other notable achievements include leading a major repositioning exercise for Gresham Computing Plc. resulting in an increase in share price from 0.40GBP to 1.30GBP. Simon also developed and implemented a Third Party Advisor interaction program for global IT services company, TechMahindra, establishing a robust large deals channel for the company resulting in $100M of new revenue.

As European marketing director at Computer Sciences Corporation (CSC), Simon was a key member of a European management team which consistently overachieved its $multibillion sales target for 6 years and secured contracts worth more than $18B.
BA (Hons) Business Studies – University of West of England, Bristol, UK