Act now to ensure visibility and control
When the unexpected happens, not having supply chain sourcing optionality or manufacturing footprint capacity could impact margins, growth and customer service.
Key risk factors the world will be watching in 2021:
The global pandemic exposed serious weaknesses in many supply chain and operations models. In 2021, it will be the catalyst to a fundamental shift in the way organizations are led, structured and operated
Global markets are pinning their hopes on a rapid roll out of COVID-19 vaccines, with many countries planning to immunize the majority of their population by early summer. However, supply, distribution, adoption and efficacy issues may yet cause delays to this timeline.
The Biden administration is expected to keep pressure on China and continue to promote the interests of US workers while taking more of a lead on global issues. Biden is unlikely to remove President Trump's Section 232 or 301 tariffs but the administration may be open to reforms to the exclusions process
China and 14 Asia Pacific countries signed the RCEP trade agreement in November 2020. This is seen by many as a major step towards removing trade barriers and extending China's influence
In its December 2020 Economic Outlook report, the Organization for Economic Cooperation and Development (OECD) predicted that, following a contraction of 4.2% in 2020, global GDP is expected to lift by 4.2% this year
In an increasingly uncertain world, supply chain leaders need to

build a

resilient, agile digitally-enabled supply chain and operations
Maine Pointe helps CEOs improve visibility, control, resilience and agility in the supply chain
The pandemic caught many companies off guard and brought to light the hidden vulnerabilities that exist within otherwise efficient global supply chains. This has reinforced the need for digitization, optionality, agility, better visibility and an improved balance between local, regional and global sourcing, adding new urgency to the need to know sooner and act faster.
Delivering accelerated, measurable and sustainable results
Company
Business Risk
Results
Global manufacturer (CS245)

The business was facing significant risks from import duties, unreliable production and very limited global supply chain visibility

Data analytics produced dashboards to optimize manufacturing and distribution footprint in terms of cost, service & risk

Developed client's first ever visualization of end-to-end supply chain map comprising procurement, manufacturing & distribution across all divisions & locations

Specialty chemicals manufacturer (CS228)

The company was facing a number of rail freight challenges, each of which threatened to close manufacturing plants

Implemented improvements in four areas: third-party switching, route optimization, railcar availability reporting and insourced freight contracting

Reduced switching costs by 46%, rail freight costs by 18% and rail shipping costs by 2%

Midstream gas processing (CS162)

Significant ramp up had put strain on logistics, particularly rail loading, leading to several safety incidents, risk of catastrophic business event & civil litigation




Analyzed 12 critical safety elements & developed site-specific procedures, introduced formal safety certification

Created a zero-risk culture for rail and loading safety




Oil major (CS158)

Client plant shutdown had experienced significant delays, cost over-runs and poor safety




Conducted the largest & safest turnaround in the plant's history

65,000 man-hours with zero spills or incidents

Avoided potential losses of $3M a day

Specialty chemicals (CS240)

PE-owned carve out company's production sites were not meeting customer demand despite apparent nameplate capacity




Optimized planning process to improve production efficiency and throughput

Developed effective, efficient escalation process which reduced issues by 20% in two weeks




Specialty materials manufacturer (CS167)

Client was facing difficulties with supplier & customer confidence following financial turnaround




Decreased supply risk by broadening global supplier optionality

Sourced alternative raw material with equal performance at lower cost

Delivered 4.6:1 ROI

Supplier to automotive aftermarket (CS173)

Client was facing declining market share driven directly from competitive pricing opportunities which their competitors were taking advantage of




Increased supplier optionality

Sourced better-quality products at advantageous prices

Delivered PMOS and EMOS and trained client team to use them

Optimized logistics

Delivered a 78% EBITDA improvement and a 10:1 project ROI




PE-owned chemical manufacturer (CS247)

High demand combined with global shortage of raw materials had overwhelmed client's procurement organization

Worked remotely to negotiate formal supplier agreements

Found new domestic & overseas suppliers

Trained procurement organization in strategic sourcing and negotiation

9% EBITDA improvement, 6% annualized savings, 4:1 ROI
Client testimonials
Our supplier base now understands that we bring a much larger spend to the market than was previously visible, and our organization understands the risks and opportunities within our supply chain. I would recommend Maine Pointe to any organization looking to transform its procurement, sales and operations planning and data analytics capabilities into competitive advantages." CEO heavy equipment manufacturer
Get in Touch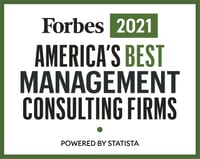 Don't wait for the next storm to hit. We have the remote delivery capabilities and industry expertise to help accelerate your digital supply chain and operations initiatives immediately. Contact us to discuss how we can help your organization build the foundations for a resilient, agile, digitally enabled supply chain and operations of the future.