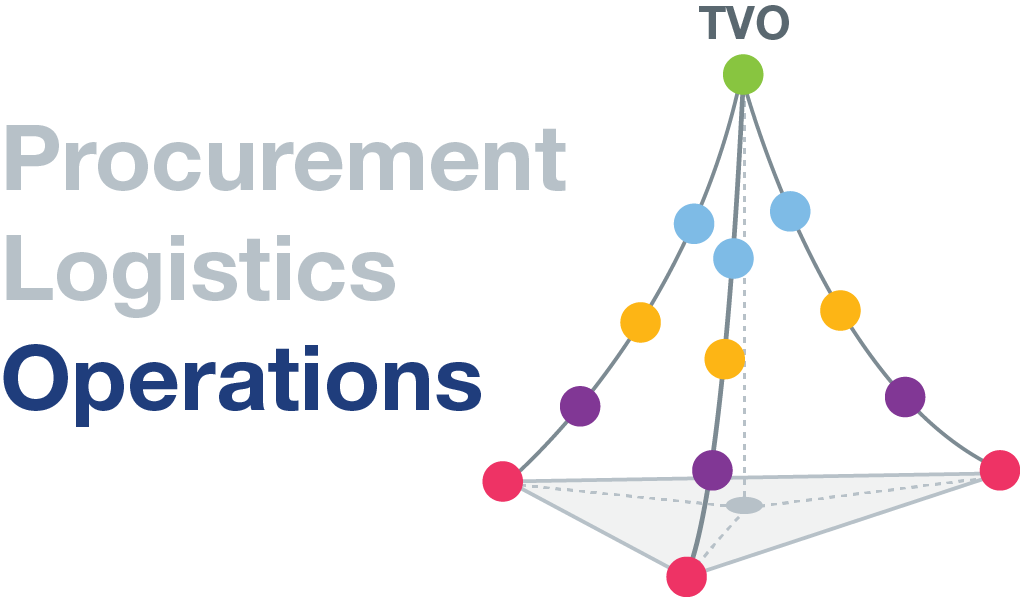 The Sales & Operations Planning (S&OP) Engagement Model
The Total Value Optimization S&OP Functional Attributes Model (below) is a pragmatic tool for mapping out where companies are and where they want to go to achieve high performance in sales and operations planning.

Scenario planning is critical in an uncertain world
The worldwide pandemic has created a level of insecurity across today's global supply chain and operations which has seldom been higher since World War II. The uncertain business environment means S&OP can no longer depend on a single demand plan. Instead, supply chain planning leaders must take into account, and plan for, any number of scenarios in the short, mid and long term. Adopting scenario planning as an S&OP strategy enables you to identify potential risks and opportunities, understand how they might impact supply and demand, and react faster when change occurs.
Most business leaders recognize the critical cross-functional role of S&OP in building the foundations for a resilient, digitally enabled, agile supply chain and operations. At the same time, many are aware of the shortcomings of current decision-making process and the impact this has on performance as evidenced in Gartner's 2020 Agenda Poll for Supply Chain Leaders where one-third cite the lack of effective decision making in the S&OP meeting process as the most critical problem to solve for their function's overall performance.
---
S&OP in action: What Maine Pointe achieves
Rapid implementation of an S&OP process increased production to 3% over forecast
This major supplier to the oil & gas industry was consistently failing to meet shipment and revenue forecasts and finding it difficult to respond effectively to any last-minute requests from customers. The PE owners and company executives recognized they needed to transform the organization from one focused on firefighting to one where there are no fires to put out. Implementing a rigorous S&OP process led to a production increase of 3% over forecast, improved production effectiveness and on-time delivery and empowered the client team to do things differently, better and in a more sustainable way. Source: Maine Pointe client [CS199]
Strengthening S&OP and alignment to inventory process
A major manufacturing company's S&OP processes had little sales and marketing ownership, resulting in high plan operating costs and low inventory turns. Designing and implementing a new S&OP process aligned clear functional responsibility and goals for inventory reduction and new common KPIs. The new approach improved responsiveness to real demand and reduced legacy inventory by 20% in three months. Source: Maine Pointe client [CS102]
Driving substantial value creation from contract manufacturers and third-party fulfillment companies in an asset-light organization
In a very difficult competitive environment, this manufacturer and distributor of personal care products wanted to drive new products and innovation. With very little cash available to invest, the company's new leadership recognized they needed to optimize the end-to-end supply chain and extract value from legacy products. With Maine Pointe's assistance, they instigated a formal S&OP process with real-time operating data/metrics to support dashboard creation. Utilizing this process with management at multiple levels in the organization has created a strong foundation to support the future evolution of the company from a reactive supplier to an agile, proactive, global supply chain operator. Source: Maine Pointe client [CS216]