Challenging times ahead for rail
The global rail freight market is expected to decline from $97.3 billion in 2019 to $94.9 billion in 2020 at a compound annual growth rate (CAGR) of -2.5% as a result of the pandemic and subsequent collapse in global trade

In June 2020

, US rail freight traffic was down 22.4 percent compared against the same period of 2019

European rail freight transport operators reporting declines of between 20% and 35%
How can rail carriers and shippers respond ?
In our digital age, the rail freight industry must innovate to transform its supply chain and operations to become more streamlined, efficient and environmentally friendly.
Post-lockdown, as we move into the recovery and rebalancing phases, demand for freight transport may continue to be lower than before the pandemic, and there may be permanent changes in how, when and where some goods are produced and shipped. Whatever the future of rail looks like, when the world's economy begins to recover (whether that recovery is fast or slow) the industry needs to be ready to step up.
There are four fundamental things carriers and shippers should do:
It's imperative that shipper and carrier executives start driving collaboration and improving relationships. The objective is to create win-win partnerships that address the pressures and demands of both parties
Shippers and carriers must harness the actionable insights provided by data analytics to gain complete visibility across the plan-buy-make-move-fulfill supply chain
Railroads and shippers need to evaluate their current supply chain to eliminate bottlenecks, enhance throughput and optimize the size of shipments. The goal is to improve cost, cash, growth and share price performance
These partnerships and improvement programs have to be put into practice across the carrier's organization. This involves driving enhancements, change and collaboration right across the end-to-end supply chain from the client's client, to the shipper, through to the carrier and its supply base
We can help
Maine Pointe's accelerated stabilize-recover-rebalance roadmap and Total Value Optimization (TVO)™ methodology will help safeguard your supply chain and operations and better prepare your business for future disruptions.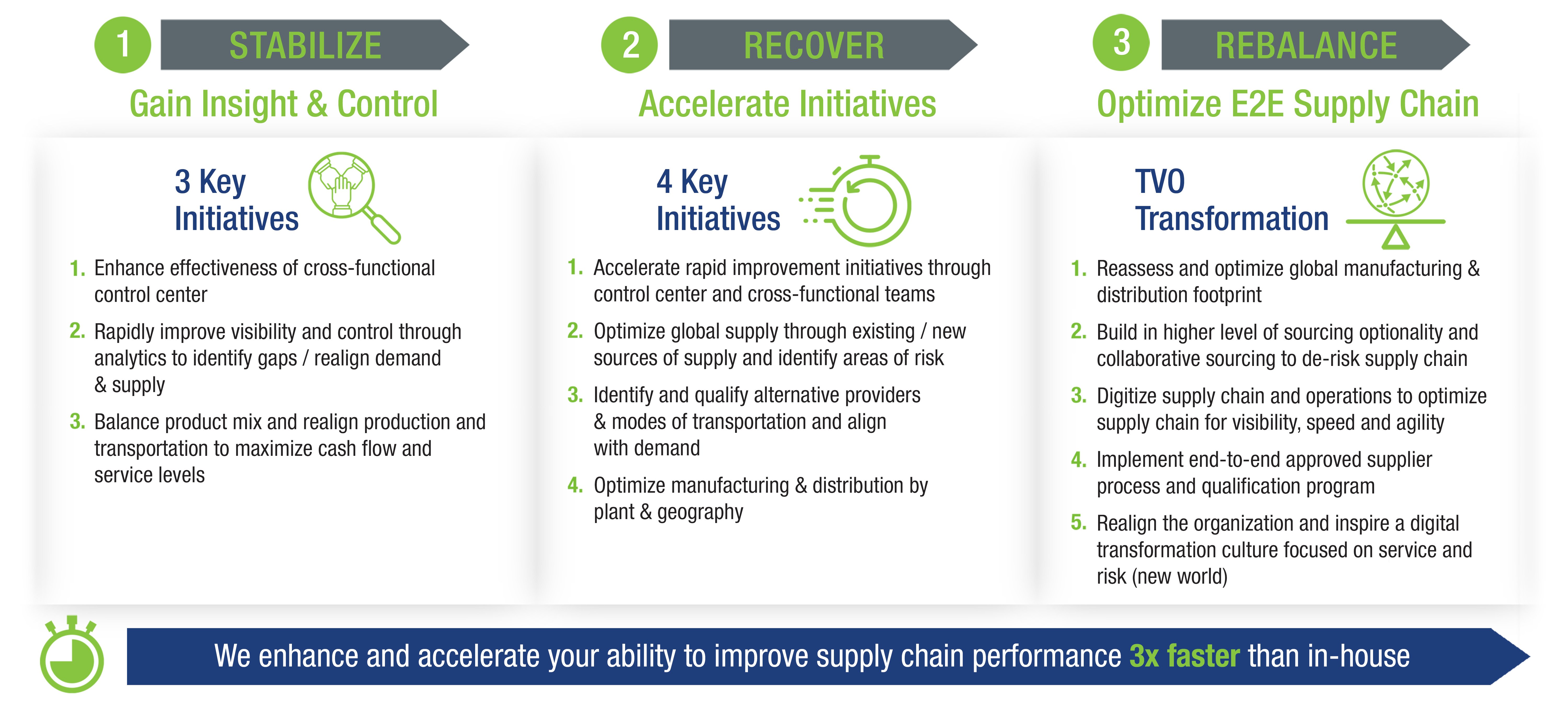 ---
Depth of experience and expertise
---
What we do
Maine Pointe's team of rail specialists have a wealth of experience working offsite and onsite to help clients transport their products by rail while delivering significant growth and profitability improvements to their bottom line.
We've worked on major initiatives to enable clients to transform their rail and over all transportation capabilities, orchestrating game-changing partnerships at the CEO-to-CEO level that have produced far better results than the industry has traditionally achieved.
Maine Pointe helps companies:
Overcome the challenges posed by a congested rail network
Gain full control in transporting products to market
Improve the efficiency and effectiveness of their rail logistics operations
Optimize their rail logistics approach to top quartile for performance
Achieve stronger, more strategic relationships with their railroad carriers
Obtain greater reliability (minimal disruptions)
Lower costs
Gain easier and more direct route utilization
Obtain intermodal optimization
Increase optionality
What Maine Pointe Achieves
Engagement Overview
Driving logistics, plant and procurement optimization for a global nylon manufacturer.(CS151)
What we did
Worked with the manufacturer and its rail, road and ocean carriers
Reconfigured the distribution network
Build strong, collaborative relationships between shipper and carriers
Outcomes
Reduced working capital by $30M annually
Improved transit times from 7-12 days to less than 24 hours
Enabled the manufacturer to grow from $1.8Bn to $4Bn within two years
Carriers benefited from 80% growth in volumes and 22% margin enhancement
---
Engagement Overview
Integrated supply chain management and optimized velocity for the world's largest phosphate and potash producer. (CS134)
What we did
Redesigned rail service across the client's network
Led the effort to gain carrier buy-in for the new network
Coordinated and facilitated network modeling efforts
Outcomes
Network-wide redesign of rail service
Reduced average cycle time by around 50%
Annualized savings in excess of $15M
Increased rail fleet utilization, enhanced ability to profitably serve N American market
Increased velocity through N American network
---
Engagement overview
Improved rail logistics capacity and capability to increase fleet velocity at a midstream gas processing facility.
What we did
Approached the rail carrier in a spirit of partnership and negotiated a quid pro quo arrangement
Designed and implemented daily/weekly operating reports to identify operational issues
Installed management tools to streamline work processes and increase human resource utilization
Facilitated visibility around the total cost of the logistics operation
Outcomes
50% reduction in yard dwell time for outbound loads at the Class 1 railyard
43% increase in potential weekly takeaway capacity
67% reduction in railcar yard dwell
18% decrease in empty transit miles
---
---
Client testimonials
Maine Pointe has been instrumental in helping guide us with our long-term transportation and distribution strategy. With a tremendous team possessing expertise in many disciplines, they were able to communicate knowledge, and effectively transfer it, to our people. We have been extremely pleased with their performance."

G David Delaney, EVP & COO, Potash Corp
---