A Total Value Optimization Approach to ESG Improvement
SGS-Maine Pointe's approach to ESG is focused on helping clients accelerate measurable improvement across the plan-buy-make-move-fulfill supply chain to deliver the greatest ethical value to stakeholders at the lowest cost and risk to business through Total Value Optimization™ (TVO).

Our hands-on implementation experts work with executives and their teams to rapidly move up the Total Value Optimization Pyramid™ and ESG maturity Pyramid.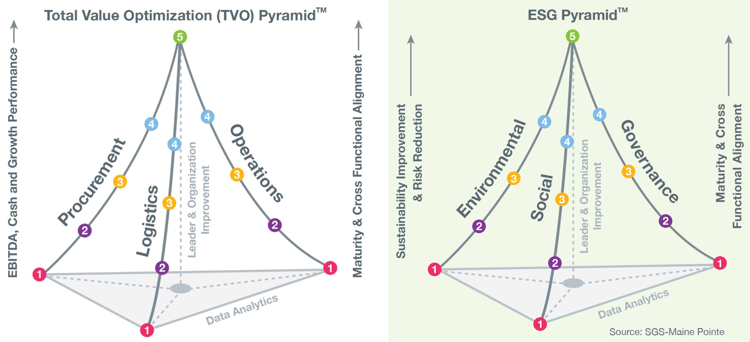 SGS-Maine Pointe's comprehensive set of due diligence, analysis, implementation and verification services helps drive the highest ethical value to stakeholders at the lowest risk and cost to business.

Due Diligence
Brings together subject matter and due diligence experts that identify material ESG risks, gaps and opportunities.
Strategy & Roadmap Development
Assesses the current ESG maturity, identifies opportunities for improvement followed by the development of a business case and implementation plan.
Network Design & Footprint Optimization
By identifying, aligning and running scenario plans this service optimizes the supply chain network and manufacturing footprint from an ESG/revenue/profit/service and visibility perspective.
Supplier Transparency
Identifies risks, enhances visibility / traceability and opens up new ESG compliant sources of supply for accelerated supplier qualification and certification.
A Simple Guide to ESG
The what, the why, the how.
'The 'Simple Guide to ESG in the Supply Chain' is a three-part series explaining best practices and ROI of integrating environmental, social, and governance (ESG) priorities into supply chain management.
Written in association with the Global Supply Chain Institute.
ESG Success Story & Podcast
Driving measurable and sustainable change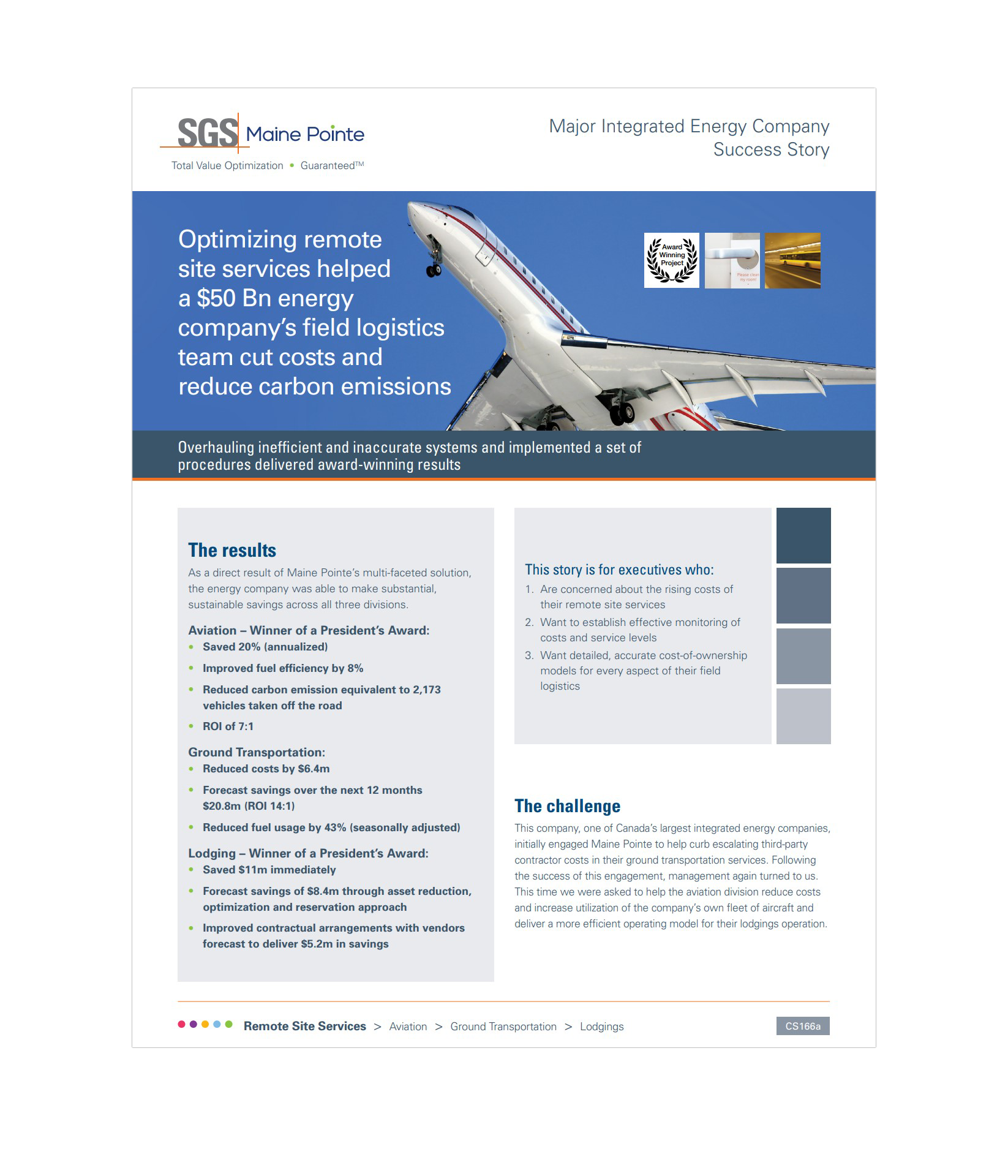 Reduction in carbon emissions equivalent to 2,173 passenger vehicles taken off the road in conjunction with driving annualized savings of 20%.
Read Success Story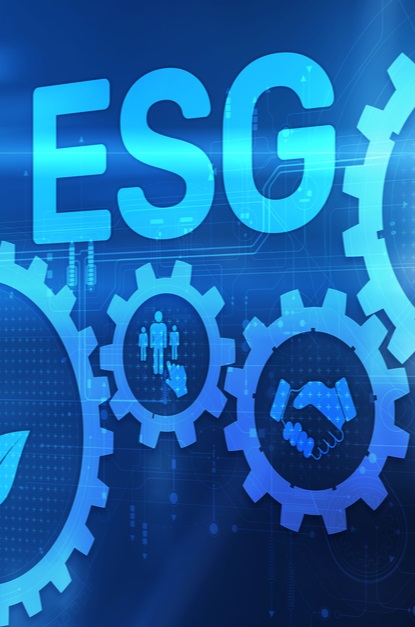 SGS-Maine Pointe joins this episode of The Rebound Podcast to discuss research into supply chain's role in ESG (Environment, Social & Governance).
Listen to Podcast

Get in touch
Have a particular business challenge you'd like to address?
Submit this contact form to speak with one of our executives.