14% immediate-term EBITDA improvement (CS101)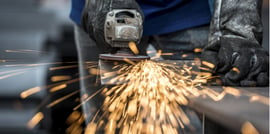 Our client is a leading global advanced textiles and materials processing company with manufacturing resources in 12 countries across North and South America, Europe, Scandinavia and APAC.
The organization considers itself to be 'the local source for global resources'. It is proud of its ability to deliver customized, individual solutions for its customers, applying paper machine clothing (PMC) technologies to the development of unique materials and structures for a variety of other industries.
These include aerospace, nonwovens, etc. In addition, they produce belts for corrugators and tannery applications, high-performance industrial doors, and specialty fabrics. Despite its global leadership, the company operated in a business of declining margins.
What were the results after this company consulted with SGS-Maine Pointe...? Download the PDF to find out.
×
Download Success Story PDF