Turning data into dollars
As the big data explosion continues unabated, many executives struggle to extract value and drive differentiation through data analytics. Maine Pointe is uniquely positioned to help CEOs and senior executives visualize and realize the power of data to create an optimized, demand-driven digital supply chain for competitive advantage, turning data into dollars.
What we do: Unlock value
Important market, supplier, product, pricing, operations, distribution, sales, marketing, and customer data is often incomplete or resides in functional silos. Being technology agnostic, our data analytics capability helps clients aggregate and visualize information from big data, the client's supply chain, and customer behavior to deliver actionable insights for executives and turn that data into dollars.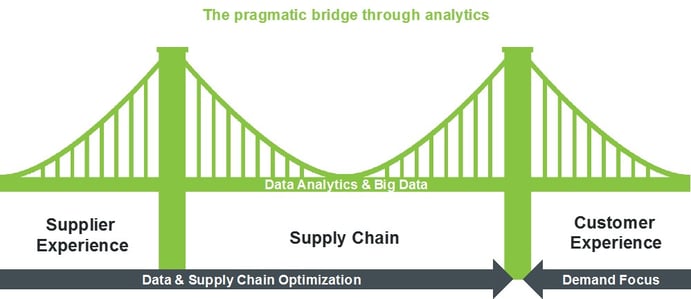 How we do it
Our data analyst, data architecture and business intelligence experts have a wealth of experience working with clients and our operational implementation teams to drive actionable, measurable outcomes across the end-to-end supply chain. Our analysts use sophisticated tools to carry out advanced mining, analysis, modeling and predictive techniques. These help clients transform data into insight for operational implementation and business advantage. Maine Pointe's data analytics capability is a key enabler that underpins our pragmatic, results-driven digital Total Value Optimization approach.
Maine Pointe's data analytics team transformed our raw data into powerful insights that enabled us to significantly improve efficiency in our business."

COO - Global Packaging Company
---
Data analytics capabilities
Distinctive because we deliver unique value for clients
Our capabilities and experience lie at the confluence of data analytics, procurement, logistics, operations and LOI. This creates unique value, insights and differentiation for our clients and Maine Pointe alike.
Our approach to data analytics is distinctive because: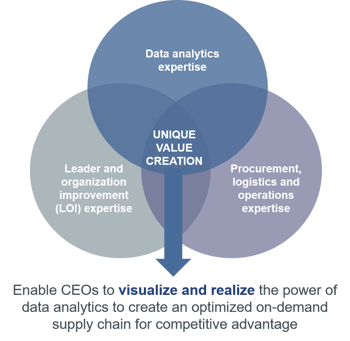 We deliver EBITDA & cash by helping CEOs & CXOs identify trends and take timely corrective actions
Being technology agnostic, we are ideally positioned to help leverage the power of data and act as the pragmatic bridge between big data, supply chain and customer experience corporate initiatives
We turn data into meaningful business executive insight
We help clients drive real value from existing IT platforms
We provide pragmatic workable solutions that help optimize existing platforms
Maine Pointe built a reporting function which included an automated KPI trending chart and speedometer dashboard showing status vs targets. This is particularly helpful to me to understand our performance and manage variances."

Director of Operations - Suncor Energy
Your data analytics spend cube is awesome!"

Global Director, Procurement - Global Chemicals Company
Get in Touch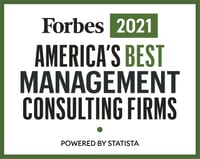 We have the remote delivery capabilities and industry expertise to help accelerate your digital supply chain and operations initiatives immediately. Contact us to discuss how we can help your organization build the foundations for a resilient, agile, digitally enabled supply chain and operations of the future.