Specialists in driving measurable value across procurement, operations and logistics
Maine Pointe is an operational, implementation-focused consulting firm that works with private equity firms and their portfolio company executives around the world to rapidly increase EBITDA, cash flow and growth.
Working remotely or onsite, our teams of industry specialists deliver implementation services that drive sustainable benefits across the areas of procurement, logistics and operations to enable growth in both asset ­intensive and asset­ light businesses.
---
Our Approach
Our analysis phase addresses the questions for the business case. Our proven implementation phase drives accelerated EBITDA and cash improvements.

---
How we work
Our hands-on implementation experts work with private equity partners, portfolio company CEOs and their teams to rapidly move up the Total Value Optimization Maturity Curve™ by:
Identifying and quantifying the real opportunity
Identifying current constraints and barriers
Creating a robust and measurable business case with a clear ROI
Developing a pragmatic roadmap for accelerated results
Working closely with clients to implement and track measurable improvements
Infusing best practice and delivering a quantifiable ROI
Training, mentoring and enhancing internal teams for sustainable performance
---
Clients Speak
Highlights of some of our PE engagement successes:
Maine Pointe successfully completed 13 engagements within one PE firm's portfolio, spanning procurement, logistics and operations. This led to an increase in the valuation of their portfolio by over $500 million."
---
We analyzed $397 million of direct and indirect spend to achieve annualized savings of over $10 million – delivering a 5.6:1 ROI to the PE firm, Wellspring Capital Management. Maine Pointe transformed the procurement operation – including training the team and implementing best practices that emphasized planning, execution, and category leadership. The portfolio company is a leading manufacturer of specialty aluminum products, primarily serving the US HVAC, building, and construction markets."
---
Our PE team achieved annualized savings of over $17 million and improved average cycle times from 11 to 4 days, delivering a 13.1:1 ROI for the PE firm, Heritage Partners. We developed a strategic plan to reduce costs and improve service, facilitated all negotiations with transportation providers, and built a logistics management infrastructure with new processes and feedback loops. The portfolio company was the largest privately held, low-cost package delivery provider in the US at the time."
---
We implemented a Management Operating System for crude oil that enabled receipt of three unit-trains per week within six weeks, increasing to two trains per day soon after. We reduced construction costs for a new unloading facility by $8 million; and cut rail transportation and accessory costs on chemicals by $1.6 million per year delivering a 9.6:1 ROI for the PE firm, The Carlyle Group. The portfolio company is one of the largest Eastern U.S. refinery operators, processing approximately 330,000 barrels per day."
---
Want to find out more?
Look at our TVO™ model to identify the areas of opportunity in your business
Hear what other executives are saying about working with Maine Pointe
Read some of our client success stories
Speak to one of our executives
---
CEO Video Testimonial
The CEO of SupplyOne, a PE-owned packaging products and services provider, discusses how Maine Pointe's Total Value Optimization (TVO)™ approach helped his organization transform eleven affiliated entities into one unified supply chain.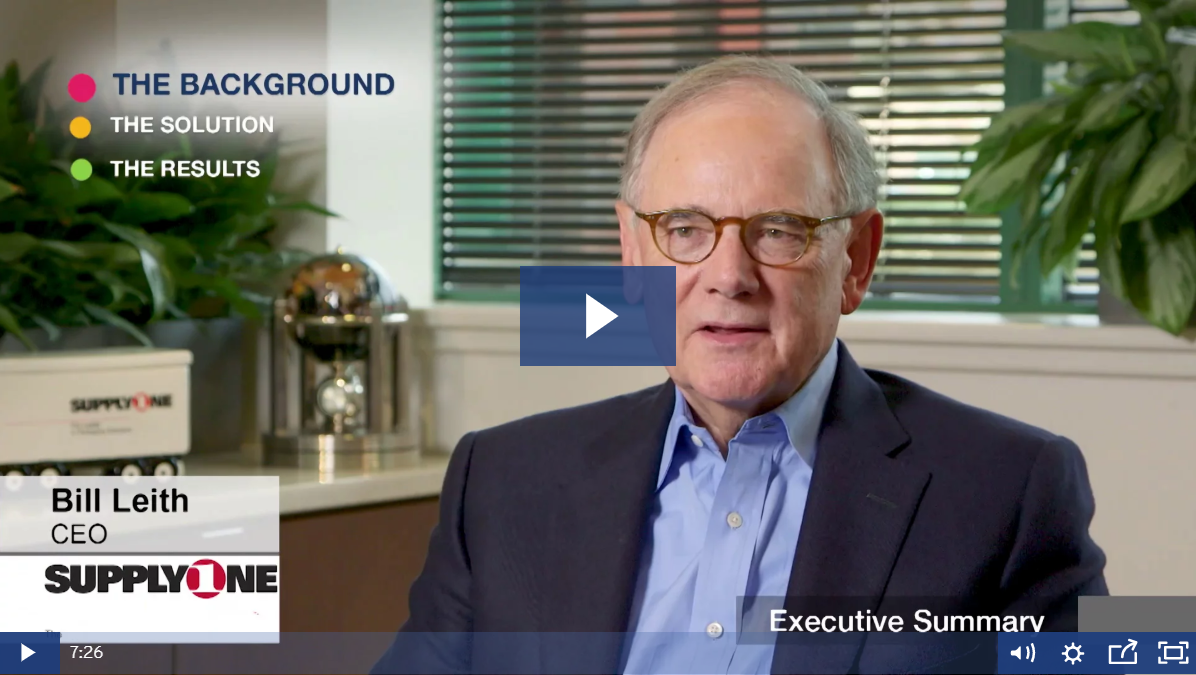 Our unique guarantee
Our engagements deliver between a 4:1-8:1 ROI. We provide a unique 100% guarantee of engagement fees based on annualized savings. > Read More
Get in Touch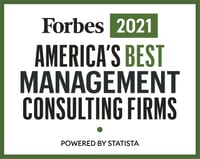 We have the remote delivery capabilities and industry expertise to help accelerate your digital supply chain and operations initiatives immediately. Contact us to discuss how we can help your organization build the foundations for a resilient, agile, digitally enabled supply chain and operations of the future.