Mark McTigue
Executive Vice President Private Equity, North America & Europe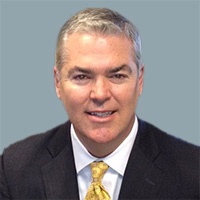 Mark is a senior business professional with more than 25 years' experience solving complex business problems and working on transformation initiatives. Mark has a strong track record for helping C-level and private equity executives improve value and optimize performance across their entire supply chain. He has worked with leading Fortune 1000 and mid-market companies across a variety of industries including; consumer packaged goods, industrial products, chemicals, food and beverage, automotive, oil & gas, financial services, high-tech, hospitality, and logistics.

Mark has hands-on experience helping organizations to solve their toughest challenges while achieving new levels of performance. His clients include start-ups, turnarounds and high-growth environments. He has significant P&L experience across large and mid-market companies with a solid background in sales, operations, strategy, supply chain, lean six sigma, finance, M&A, and customer service.

Before joining Maine Pointe, Mark was managing partner of an international consulting firm. Other roles he has held include chief operating officer of a startup technology firm which grew to a $100M in revenues before it was successfully sold, and EVP of sales for a $1B publicly traded operations and technology consulting company. As a trusted advisor to CEOs and executive board members Mark has been instrumental in driving more than a billion dollars in sustainable EBITDA and cash improvements for clients. He has a reputation as a motivational leader capable of building and developing high-performing teams that consistently exceed expectations.

Graduated from Indiana University - Bloomington Ind.