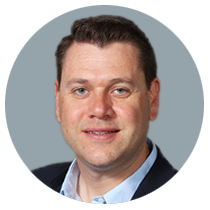 Nathanael Powrie
Managing Director, Data Analytics
Nathanael Powrie is responsible for helping our clients leverage the real power of data analytics through implementation engagements or by delivering advanced analytics solutions. Nathanael has more than a decade of expertise in helping companies across a wide range of industries including automotive, chemical, oil and gas, and industrial manufacturing, leverage advanced analytics to redesign their business models and drive cost reductions.

Working comprehensively across North America and Europe, Nathanael is passionate about enabling organizations to turn data into dollars through the implementation of innovative technology and advanced analytics. He works closely with business stakeholders, clients, and external digital partners to drive collaborative business solutions using data reporting, visualization, and analytics methodologies.

Nathanael helped Maine Pointe win recognition as one of CIOReview's "20 Most Promising Data Analytics Solution Providers, 2018" and provides our clients with tailored solutions to answer multifaceted business challenges. He is also helping clients navigate through Industry 4.0 by enabling a new era of manufacturing intelligence and analytics that are deployed on-demand.

Prior to joining Maine Pointe in 2011, Nathanael worked extensively in the automotive industry implementing advanced supply chain solutions for companies including Toyota Engineering and Manufacturing. He has extensive experience in modeling end-to-end supply chains to visualize inefficiencies and optimize for significant improvements in cost and service.

Nate has received Maine Pointe's Peak Performance Award for innovation.
BBA, Automotive Aftermarket Management - Northwood University
Additional studies in logistics management - Central Michigan University
Talk to Nathanael Powrie
Submit this form to set up a chat with Nate.