Bryan Youd Appointed Executive Vice President, Logistics of Maine Pointe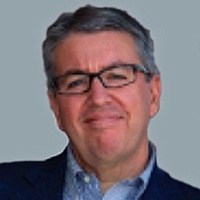 Bryan Youd, a senior business executive has been appointed Executive Vice President, Logistics of Maine Pointe. Returning with four prior years of experience at Maine Pointe, Bryan has a 25-year career track record of strategic transformation, business turnaround and supply chain and logistics leadership experience.
"I am excited to be rejoining Maine Pointe's team. The firm's culture, differentiated capabilities in logistics, and acclaimed ability to accelerate business value through performance improvements in both EBITDA and cash makes it a great opportunity," Bryan Youd said. "I am looking forward to being part of Maine Pointe's future success," he added.
In his new position, Bryan will provide leadership to Maine Pointe's Logistics practice and will work to create business opportunities and help current and new clients transform their logistics and value chain into a competitive weapon. Bryan has an impressive track record of high performance across a breadth of value chain enhancement, strategy, logistics transformation and organizational development roles. He brings proven experience working across the supply chain with companies such as Accenture, Deloitte and Union Pacific Railroad.
"Bryan Youd has vast experience and history of setting clear direction, delivering sustainable change, enhancing financial results and elevating customer satisfaction in Logistics. These have positioned him as a leader in a practice area we are looking to continue to grow," said Steve Bowen, Chairman and CEO of Maine Pointe. "During his previous tenure at Maine Pointe, Bryan proved his ability to drive dynamic growth across our Logistics practice," he added. "His return builds on our momentum and expertise and will help us achieve new heights of client service in this critical area. We are delighted to welcome Bryan back to Maine Pointe."
Bryan holds a Master of Science in Management from the JL Kellogg Graduate School of Management, and a Bachelor's degree in Organizational Psychology from the University of New Mexico.