Dotta Roberts Appointed Executive Vice President, Talent Development of Maine Pointe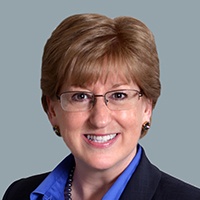 Dotta Roberts, a senior organizational development leader, has been appointed Executive Vice President, Talent Development of Maine Pointe. Dotta has over 20 years' experience working with leadership teams through shop-floor employees to help them apply organizational development, change management, operations excellence and lean frameworks to deliver sustainable improvements to their businesses.
Dotta has a well-deserved reputation as an expert in assessing organizational needs, designing curriculums and developing solutions aligned with culture, performance and leadership development. In previous roles she has developed and implemented strategies for mentoring and executive coaching, team development/new team start-up, and strategic planning.
"Maine Pointe's combination of strategic credentials and acclaimed execution capabilities across the buy-make-move-fulfill supply chain in terms of operations, logistics and procurement are best in class," said Dotta Roberts. "It is a privilege to join Maine Pointe's talented team and help shape the next phase of organizational development," she added.
In her new position, Dotta will be responsible for developing Maine Pointe's Talent Development strategy and Maine Pointe Academy program which will focus on ensuring Maine Pointe delivers an enhanced client experience. She will work with the firm's Executive Leadership to align their talent with their vision, strategy and culture to meet strategic goals. Dotta has more than 20 years of consulting experience and has worked in a variety of industries including oil & gas, specialty chemicals, insurance, healthcare management and financial services in Europe, North America, Australia and Africa. She has held senior positions at Evolve Partners, The Highland Group and The Brooks Group.
"Dotta has proved her ability to create solutions for leadership talent development, to build bench strength and address performance challenges," said Steve Bowen, Chairman and CEO at Maine Pointe. "As EVP, Talent Development, she will be instrumental in building our Maine Pointe Academy and creating a program that will ensure we have the right capabilities, skills and competencies to deliver an enhanced client experience and underpin our organizational effectiveness and growth goals," he added.