Maine Pointe appoints Garry Smith to its European Leadership Team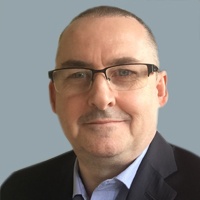 Building on Maine Pointe's Momentum in Europe - (Boston, Mass 12 July 2016) Maine Pointe is pleased to announce the addition of Garry Smith to its European Leadership Team. Garry is a seasoned corporate and consulting professional with more than 25 years of international experience.

"Garry Smith has a wealth of operational improvement knowledge combined with significant Lean and Six Sigma expertise. This will be invaluable as Maine Pointe continues to strengthen its position in Europe," said Jorg van der Zanden, European Managing Director of Maine Pointe. "I am confident that his contribution will make a positive impact on the company as we continue to build on the significant momentum we have gained in Europe," he added.

Throughout his career, Garry's primary focus has been on organizational change, helping companies grow while driving enhanced performance through the design and implementation of Leader and Organization Improvement (LOI) and operational excellence programs.

"LOI and Operational Excellence are key areas of focus for companies who are looking to operationalize their strategic goals into tangible benefits," said Garry Smith. "I am delighted to be joining the European Management Team and to support Maine Pointe at this exciting time in its development," he added.

"This announcement is timely as it comes in conjunction with a significant new win for Maine Pointe in Europe," said Steve Bowen, Chairman and CEO of Maine Pointe. "Our new client is a leading global manufacturer of advanced magnetic materials and is owned by one of the largest private equity firms in the world. Garry will enhance Maine Pointe's delivery teams' abilities to assist our clients in creating significant improvements in results through transformative changes," he added.