Jim Mynaugh Appointed Executive Vice President, Operations Excellence of Maine Pointe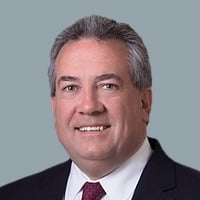 Jim Mynaugh, a highly experienced executive, has been appointed Executive Vice President, Operations Excellence of Maine Pointe. Jim has a proven track record of building, enhancing and managing global operations for major organizations around the world.
"I am excited to be joining Maine Pointe's team. The organization's combination of strategic credentials and acclaimed execution capabilities across the buy-make-move-fulfill supply chain in terms of operations, logistics and procurement are best in class" Jim Mynaugh said. "I am looking forward to being part of Maine Pointe's future success," he added.

In his new position, Jim will provide leadership to Maine Pointe's Operations Excellence practice and will work side-by-side with the company's Logistics, Procurement and LOI specialists to create business opportunities and help current and new clients transform their operations and move up the Total Value OptimizationTM maturity curve.

"Jim Mynaugh's passion for driving breakthrough results through people and teams with a focus on developing the right organization for sustained, long-term improvement has positioned him as a leader in a practice area we are looking to continue to grow," said Steve Bowen, Chairman and CEO of Maine Pointe. "I am confident that our clients and firm will benefit as a result of his leadership," he added.

Jim holds a BSc in Chemical Engineering from Villanova University and received a Career Achievement Award in 2007.