Maine Pointe appoints David Ferreira to its Board of Directors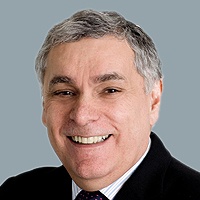 Maine Pointe is pleased to announce the addition of Mr David Ferreira to its Board of Directors. Mr Ferreira is a seasoned corporate and consulting professional with more than 30 years of experience.
David has a wealth of Leader and Organization Improvement (LOI) knowledge and expertise. This will be invaluable as Maine Pointe continues to refine its differentiated capabilities in LOI to deliver sustainable change to clients and to develop its own organization.
"As we move forward, it is a huge benefit to have the advice of a Board made up of such talented and experienced individuals," said Steve Bowen, Chairman and CEO of Maine Pointe. "David Ferreira brings tremendous consulting and corporate experience to the table. I am confident that his contribution will make a positive impact on the company as we continue to strengthen our organization and build differentiated capabilities across Maine Pointe as we grow."
Mr Ferreira's primary career focus has been helping companies grow and improve performance through roles in business strategy and planning, organizational assessment and talent management. David has held senior positions at GE, KPMG and Beneficial. He also founded Back Bay Consulting, a consulting practice that focused on strategy, structure and people with CEO/COO as its primary clients. The company's clients ranged from Fortune 500 companies (Citibank, Sealed Air, Blue Cross of New Jersey, GM-OnStar) to privately owned businesses and startups.
"Leadership and Organization Improvement is the glue that aligns leadership and organization to corporate goals across the entire company," said David Ferreira. "I am honored to be joining the Board of Directors and to support Maine Pointe at this exciting time in its development," he added.
David Ferreira currently serves as a member of the Board of Social Venture Partners and of Cambridge Systematics and is a past Board member of the Harvard Medical School Bio-Medical Science Career Program, the American Financial Services Association, and the Somerville New Jersey Home for Temporarily Displaced Children.