Maine Pointe Supports Injured Servicemen and Women with Donations Totaling $17,500
The Maine Pointe team raised $13,500 for Wounded Warrior Project® and $4,050 for Help for Heroes during its annual team meeting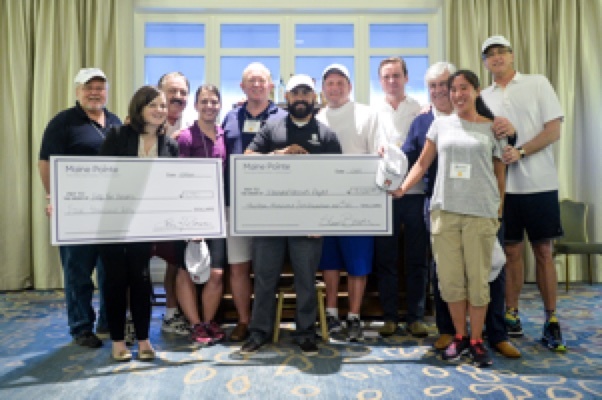 (Boston, Mass., Dec 9, 2015) Maine Pointe, is giving back to veterans injured in the line of duty, and their families, with donations of $13,500.00 to Wounded Warrior Project® in the U.S and $4,050.00 to Help for Heroes in the U.K
The purpose of Wounded Warrior Project (WWP) is to raise awareness and to enlist the public's aid for the needs of injured service members; to help servicemen and women aid each other, and to provide unique, direct programs and services. In the UK, Help for Heroes provides direct, practical support for wounded, injured and sick veterans and their loved ones.
"We are grateful for Maine Pointe's support," Adam Silva, chief programs officer for Wounded Warrior Project® (WWP) said. "Their generous donation will help support WWP's 20 free programs and services, including Independence Program, which provides a chance for wounded veterans to live their life to the fullest, on their terms."
Maine Pointe pledged funds raised during a team-building event at its annual All Hands meeting. Ex-serviceman Carlos de León, who attended the event on behalf of Wounded Warrior Project® and U.K-based Maine Pointe Board member, Alex Watson accepted the checks, which were presented by Maine Pointe Chairman and CEO, Steve Bowen.
"We are really honored to make this donation in support of all that our servicemen and women and their families have sacrificed to protect our freedoms", said Steve Bowen.