Maine Pointe welcomes its new Chief Financial Officer, Susan O'Shea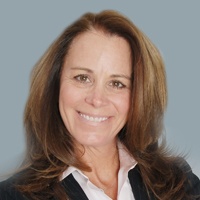 Private Equity and commercial experience enhances core capabilities and underpins growth strategy. Susan O'Shea, a highly experienced senior global financial executive has been appointed Chief Financial Officer of Maine Pointe. Susan will be responsible for overseeing all aspects of the company's finance and accounting functions as well as Information Technology (IT) and Baseline & Measurement methodology for tracking client savings across all Maine Pointe's engagements. Therefore, she will frequently be involved in our Engagement Internal Reviews and Client Progress Meetings.
In a career spanning more than 20 years, Susan has extensive experience in both commercial and private equity leadership roles resulting in enhanced financial management systems and enabling strategic growth. She has a broad skill set, which includes finance, accounting, treasury, procurement and vendor management, facilities management, budgeting, business planning and IT. She has a track record for identifying and driving operational initiatives, as well as substantial acquisition and joint venture experience.

Susan began her career in the high tech industry, with 15 years of progressive financial experience at Motorola. She has experience across a wide range of industries including Food & Beverage, Oil & Gas, Industrial Manufacturing and Transportation. Prior to joining Maine Pointe, Susan was CFO of a Private Equity Firm as well as CFO and EVP Operations for a privately-funded healthcare software company. Earlier in her career she was a Senior Manager and Finance director at Ernst & Young.

"I'm excited to add my private equity and commercial expertise to Maine Pointe's talented team at this exciting time in the organizations' development," said Susan O'Shea. "I look forward to working with the other members of the Leadership Team to continue to build out the management framework and underpin the company's growth," she added.

"Maine Pointe has a strong reputation for delivering measurable financial results to its clients," said Steve Bowen, chairman and CEO of Maine Pointe. "Susan O'Shea's proven ability to enhance and improve financial management systems and drive operational initiatives will underpin and enhance our core capabilities as we continue to grow and deliver value to our clients. We are delighted to welcome Susan to Maine Pointe," he added.