Teresa Garti Appointed V.P. Private Equity of Maine Pointe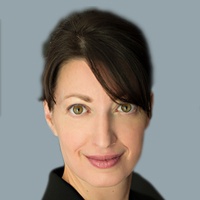 Maine Pointe continues to strengthen its Private Equity consulting team with latest addition who brings more than 20 years of experience managing complex client relationships
We are pleased to welcome a new V.P./Industry Partner, Teresa Garti, to Maine Pointe's Private Equity Team.

Teresa is a senior business professional with more than 20 years of experience working with large and small companies including Private Equity sponsors and strategic buyers in the PE space. Her primary focus has been on managing complex client relationships and building consensus across business units and functions to help organizations achieve their targeted outcomes. She has assisted both large and small companies in operational performance improvement and due diligence.

"I am pleased to be joining Maine Pointe's Private Equity team. The firm's culture, breadth of experience working with private equity firms around the world and acclaimed ability to accelerate business value through performance improvements in both EBITDA and cash makes it a very exciting opportunity," Teresa Garti said. "I am looking forward to being part of its future success," she added.
Prior to joining Maine Pointe, Teresa managed business development efforts at a global business strategy consulting firm. A skilled collaborator and consensus builder, she worked closely with clients' senior management teams to define key strategic issues, identify solutions to support their objectives and enable them to make decisions more quickly.
"Teresa provides another strong resource to add to the success of Maine Pointe's Private Equity team as we continue to support operational partners, portfolio support groups, deal partners and company CEOs," said David Jadwin E.V.P Business Development.