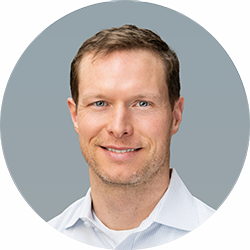 Sheehan Gallagher
Managing Director, Energy Services
​Sheehan has more than 22 years of consulting and industry experience, all of which has been focused on the Energy industry. He has experience delivering across all aspects of supply chain management to global Energy companies, including cost enhancement, performance assessment & improvement, risk reduction, operational efficiency, and organizational strategy & design.
Prior to joining Maine Pointe, Sheehan spent the past two years as a Senior Director at Wood Mackenzie, where he oversaw development of a new Oil & Gas vertical within Wood Mackenzie's Supply Chain Consulting business. Before moving into consulting, Sheehan spent 20 years working for BP in a number of senior leadership positions. He was the Supply Chain Director for BP's operations in Alaska, Iraq, and North Africa (Libya & Algeria), with experience managing Wells, Ops & Maintenance, Logistics & Infrastructure, Projects & Engineering, Indirect Procurement, Materials Management, and Supplier Quality Management teams.
Sheehan has extensive international experience, having managed large teams in London, Tripoli, Iraq, and Buenos Aires, as well as several sites within the United States, and has overseen contracting for complex EPC projects, onshore and deepwater drilling rigs and well services, seismic acquisition & processing, and a number of other services to support oil & gas exploration & production.
BA, with high honors, in Supply Chain Management – Michigan State University
MBA, Duke University
Guest lecturer at Arizona State University on Supplier Performance Management
Talk to Sheehan
Submit this form to set up a chat with Sheehan.