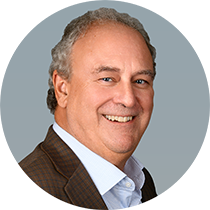 Stephen Ottley
Senior Managing Director, Head of Chemicals & Energy, and Life Sciences
With more than 30 years of consulting and management experience in the US, South Africa and throughout Europe, Steve has a track record of success consulting to over 300 clients on how to reduce costs, release cash, improve service, increase competitiveness and drive measurable value. His energy, chemicals, industrials and resources expertise in strategic procurement and supply chain integration is supported by a keen understanding of supplier negotiations, cost reduction programs, and the implementation of operational improvement and digital methodologies.

Prior to Maine Pointe, Steve held leadership posts with a number of boutique consulting firms, including Doctus-Byrne Fleming, Krestahague and Lexion Consulting. He helped several of these firms grow significantly by building and developing successful teams that delivered hundreds of millions of dollars savings with significant returns on investment.

Following several successful consulting engagements in the construction industry, Steve was recruited to be a founding member and managing director of a commercial construction firm focused on small to medium projects. He helped establish the company and grow a team to deliver over R100 million in annual revenues.

Steve started his career as a senior facilities engineer in the motor industry working on major turnkey installations including Honda, Triumph, Rover, Austin, and Rolls Royce model launches. Following a successful career in automotive, working with Baker Perkins, he held project and logistics responsibilities for over $150 million in pre-assembly parts for client Proctor and Gamble's global manufacturing lines. He oversaw line management control of the project warehouse and an international supply chain involving over 20,000 line items.
HND, Mechanical Engineering; BA, Production Engineering – Oxford University
Member of The Chartered Institute of Purchasing & Supply
Talk to Stephen Ottley
Submit this form to set up a chat with Stephen.