Stephen Ottley
Executive Vice President, Analysis & Delivery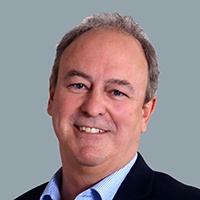 With more than 25 years of consulting and management experience in the U.S., South Africa and throughout Europe, Steve has a track record of success consulting to clients on reducing costs, improving service, and increasing competitiveness and value. His expertise in strategic procurement and supply chain integration is supported by a keen understanding of supplier negotiations, cost reduction programs, and the implementation of Lean methodologies.
Prior to Maine Pointe, he was managing director of a niche commercial construction firm focused on small to medium commercial projects that he helped establish and grow to R100 million in annual revenues.
First in operations and then as managing director for Lexion Consulting, in both the U.K. and South Africa, Steve grew the brand from a zero base to one that attracted major assignments from a diverse range of industry leading clients. He was a founding member and operations director at Krestahague International, taking the consultancy from its early developmental stage to over R20 million in annual revenue within two years. He achieved a 70% rate for repeat engagements and new business from direct referrals by developing a high performance team of operations and project managers, consultants, and analysts.
Steve held several leadership posts at Doctus Byrne Fleming, assisting the CEO in the start-up operation of Byrne Flemming and supporting growth of the brand to over 100 billing consultants within one year. He became a Senior Business Analyst, taking charge of major scoping exercises across Southern Africa and achieving an analysis conversion rate of over 80%.
He started his career as a Senior Facilities Engineer working on major turnkey installations including Triumph, Rover, Austin, and Rolls Royce model launches. Following a successful career in automotive, Steve held project and logistics responsibilities for over $150 million in pre-assembly parts for global manufacturing lines of client Proctor & Gamble. He oversaw line management control of the project warehouse and an international supply chain involving over 20,000 line items.
HND, Mechanical Engineering; B.A., Production Engineering – Oxford University
Member of The Chartered Institute of Purchasing & Supply