$Billions

of Benefits Delivered

A

cross 30 Countries

Entrepreneurial

culture
Client attention
Leadership access
Responsiveness
Expertise & creativity
Strong values & principles
Global capability to

deliver
Onsite/offsite global delivery model
Specialist capabilities
Real-world experience
Robust proven processes
Strong track record
---
Global Success Stories
Some of our engagement successes across
The Americas
,
Europe
and
Asia

i
nclude: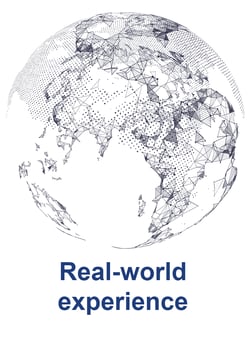 Working with the world's largest manufacturer of paper machine clothing (PMC) with operations and revenue spread across 12 countries, to implement an integrated global supply chain
Formulating a global 'footprint strategy' for a chemicals company operating in Australia, North America and Europe to help guide their future investment
Improving product time-to-market, quality and supplier optionality for a leading apparel manufacturer
Helping a leading global supplier of technology-based performance materials and chemicals to implement a global sourcing model, reducing their costs by $24M and delivering a project ROI of 7:1
Helping a world-leading food processing and distribution company to implement a direct sourcing model, switching 50% of required volumes to low-cost country sourcing

Read more about these successes here...
---
Our Collaborative Advantage

Maine Pointe is a member of the Global Supply Chain Institute (GSCI) at the University of Tennessee. The GSCI is a knowledge hub that helps companies deliver maximum value through supply chain management. It is industry's connection to the researchers and students with the Haslam College of Business's internationally recognized and top-ranked supply chain program. The program ranked number two on Gartner's list of the Top 25 North American Supply Chain Programs, 2017.
Driving optimum value often means working in collaboration with specialist technology, subject-matter experts and academic institutions. In addition to the GSCI, Maine Pointe has forged alliances with key strategic partners to deliver the best, tailored solution for our clients. This is our collaborative advantage.
Read more about Maine Pointe's alliances and partnerships here...